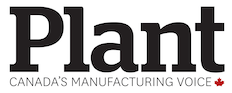 With such quickly evolving technologies, you can't continue to handle maintenance the old way. You need a plan and an implementation policy, followed by monitoring, frequent reviews and ongoing re-evaluation of your strategy. It's all about doing the right thing at the right time.
The MainTrain conference, convened in Niagara Falls, Ont. by the Plant Engineering and Maintenance Association of Canada, focused on doing just that.
Engineers design equipment and processes to minimize risks. But unforeseen circumstances sometimes arise. Managing equipment failure and the consequences is not always easy. Presenter Mark Hughes, the founder and president of Sintra Engineering, a forensic engineering firm with offices in Edmonton, Calgary and Vancouver, states the obvious when he says all large losses require a structural systematic approach, and that large property loss investigations – say after a fire – are complex. Few engineers understand or deal with litigation and subrogation issues.
Nevertheless, asset managers are faced with the need to make decisions every day. This often involves selecting one project over another, based on which one brings the highest value.
New asset management standards encourage the use of bottom-up, risk-informed and time-variant decision-making techniques to achieve truly optimal outcomes. Good governance suggests that every proposed investment should be presented with multiple options or alternatives. With this in mind, Boudewijn Neijens of Burnaby, BC's Copperleaf Technologies, a capital planning firm, suggests that the most common and successful decision optimization technique is linear programming. It uses the Simplex algorithm and computers to solve complex real-life problems. Linear programming has been applied extensively in the financial and operational worlds for decades but is only now being adopted by the asset management community to address maintenance and investment optimization challenges.
The Simplex algorithm, devised by G.B. Dantzig more than 50 years ago, uses a large set of equations to evaluate thousands of possible combinations in a multidimensional model representing conditions and constraints and showing them in a polytope.
Neijens concludes linear programming techniques can significantly improve the speed and quality of decisions and allow for sensitivity analysis and multiple scenario investigations that would otherwise be far too complex and time-consuming.
Real asset management is about providing guidance and direction through the best and worst of times. It includes physical equipment, general facilities (grounds, buildings, etc.) and human resources. A robust and effective reliability program requires a clear maintenance strategy, but it needs to be continually reassessed.
So how do you develop an effective strategy? Jason Ballentine, engineering manager of North American Operations at ARMS Reliability, a global asset reliability firm with North American headquarters based in Austin, Tex., suggests practising proactive maintenance; building a plan and implementing it by using reliability-centred maintenance (RCM); and remaining dynamic.
Link to business goals
To be proactive, a maintenance work management system needs continuous improvement loops and asset management policies that are linked to business outcomes.
Capitalizing on what RCM delivers facilitates the understanding of failure behaviour such as infant mortality, random failure, aging and wear-out, which determines the type of applicable maintenance tasks.
RCM also advocates preventive maintenance, which extends equipment life and prevents machinery from entering the wear-out zone prematurely. Thus, defining maintenance tasks and setting proper PM intervals are important elements of an effective maintenance strategy.
Implementation keys are education, a process map and a supporting standard. Strategies must be aligned to business goals; be applicable to current equipment; and take advantage of new technologies, which are quickly evolving.
So staying dynamic is important. The best strategies can quickly become useless, or at least ineffective, when they're not updated. Triggers for review include calendar, new realities and Pareto charts that document equipment and system performance.
An effective maintenance strategy also links tasks to business goals, considers failure behaviours, qualifies maintenance task values, defines and devises an integration process, and conducts regular revisions. It's also useful to include information derived from conditioned based maintenance (CBM).
It tells us that we should schedule a maintenance task when the machine condition requires it and to do nothing when it doesn't. Monitor equipment condition, focus on the most critical equipment, determine what preventive action should be taken, and implement corrective actions through the work order system. CMMS will help make this procedure work smoothly, but most of the work can be done independently.
The problem with CBM is too much data, thanks to automation. This can mask the true trends and obscure the underlying problem. Tying the data collected to a functional failure and failure mode will help to overcome this problem.
Used effectively, CBM is a very useful addition to the range of maintenance tactics, but it's not a silver bullet. Apply the standard test of all tasks – does it add value?
You will certainly do so by implementing an effective maintenance strategy that aims at asset life cycle management, and reviewing it frequently.
Steve Gahbauer is an engineer, a Toronto-based business writer and a regular contributing editor.