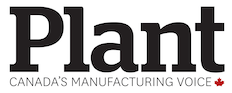 Properly managed maintenance, reliability and assets deliver value, which – not coincidentally – was the theme of the MainTrain conference held in Niagara Falls, Ont.
The annual gathering of maintenance professionals convened by the Plant Engineering and Maintenance Association of Canada (PEMAC) in November provided information about the latest maintenance technologies and proven strategies from industry leaders, as it zeroed in on how to realize value, which isn't as straightforward as it appears.
Sridhar Ramakrishnan, reliability improvement manager at Suncor Energy in Calgary and the conference chair, said that depending on the context, value can be real, tangible, or be perceived as intangible. But clarity of vision, alignment of objectives, streamlined processes, effective communication and a collaborative approach with the use of appropriate tools, technology and methodologies helps to realize value.
In a case history about an award-winning pump rehabilitation project at a Calgary water treatment plant, maintenance planning leader Kendal Martens said realized values included extending the useful life of the pump station, reducing the risk of unexpected failure by predicting end-of-life time for equipment, and developing an appropriate repair versus replace decision strategy.
In a presentation titled "Getting to the bottom of things," Cliff Williams, the corporate maintenance manager of ERCO Worldwide, a Canadian chemical manufacturer with plants across North and South America, outlined how to go about adding value to an organization, based on strategic objectives: develop an asset registry; determine the asset condition, the asset's remaining life and its remaining economic value; understand the service level required; and check out whether the problem is a symptom or one caused by the system.
There were many nuggets of maintenance wisdom gleaned through the four-day event. Here is a selection:
• Realizing value is about getting the best trade-off between cost, risk and performance over an asset's life. Assets should deliver value by performing on demand.
• In an industrial setting, physical plant systems are the primary revenue generators; the consequences of failure can be catastrophic.
• The life cycle cost of an asset is established during the design and installation phase. This is the critical moment to assess, design and install assets in their ideal configuration to optimize the return on investment.
• More than 85% of all mechanical failures can be solved in the field with minimum complex testing. A proactive maintenance program establishes rigorous procedures that identify, correct and prevent similar failures in the future.
• Factors that drive reliability readiness include a pursuit of operational excellence, a sound strategy, capital markets sensitivity and adoption of ISO 55000 and API 691 standards.
• Operational and maintenance excellence is defined as identifying the right things to do, doing the right things and doing things right all the time.
• A strategic asset management master plan ensures all stakeholders buy in. Commitment from senior management is critical for a system to be successful.
• Maintenance, operations and engineering must work in partnership for reliability to improve effectively.
• Changing maintenance practices is almost always about altering people's behaviour, but they can't be more productive than the system processes allows them to be. Emerging technologies are helpful, but people won't adopt them if they're not easy to use.
The 2015 MainTrain conference will be held in Vancouver from Sept. 21-24. For details contact Nicolle Guillen, PEMAC's event planner, at events@pemac.org or call (877) 525-7255.
Steve Gahbauer is an engineer, a Toronto-based business writer and a regular contributing editor to PLANT.
This article appears in the May/June 2015 issue of PLANT West.