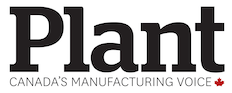 BEIJING — China's government renewed its threat to scrap deals with Washington aimed at defusing a sprawling trade dispute as the White House prepared to release a list of Chinese goods targeted for tariff hikes.
President Donald Trump has threatened to raise tariffs on up to $150 billion of Chinese goods in response to complaints about Beijing's trade surplus and technology policy. As part of that, the White House is due to issue a list on June 15 of $50 billion of Chinese goods targeted for a 25% tariff.
Beijing has promised to buy more American soybeans, natural gas and other exports but warned after June 3 talks between U.S. Commerce Secretary Wilbur Ross and China's top economic official, Vice Premier Liu He, that all deals were off if Trump's threatened tariffs went ahead.
"We made clear that if the U.S. rolls out trade sanction including the imposition of tariffs, all outcomes reached by the two sides in terms of trade and economy will not come into effect," said a foreign ministry spokesman, Geng Shuang. "I just want to repeat this point today."
Beijing also has announced plans to cut import duties on autos and some consumer goods and to ease limits on foreign ownership in auto manufacturing, insurance and some other industries, though those don't directly address US complaints.
Economists also warn that Beijing will resist changing technology development policies Washington dislikes but that Chinese leaders see as successful.
The first round of tariff hikes planned by Washington is in response to complaints Beijing steals or pressures foreign companies to hand over technology in violation of its World Trade Organization market-opening commitments.
China also has threatened to retaliate with its own tariff hikes on $50 billion of US exports including pork and soybeans, though authorities avoided renewing that threat following the latest round of talks.
A Commerce Ministry spokesman said some Chinese exporters are rushing to fill orders due to concern about possible trade risks. The spokesman didn't mention Washington and Trump's threat of tariff hikes.
"A few companies have increased the number of 'short orders' to avoid risks," Gao Feng said at a regular briefing. "However, this is not the mainstream and will not affect our country's situation of steady and healthy development of foreign trade."