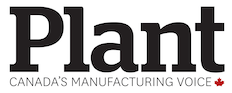 BEIJING — China appealed to Washington to stay calm and "correct its attitude" following a US threat to raise tariffs on $200 billion of Chinese goods in a dispute over technology policy.
A foreign ministry spokesman, Geng Shuang, said Beijing was open to dialogue but gave no indication about the status of possible negotiations.
The US Trade Representative announced Aug. 1 it was considering raising import duties on an additional list of Chinese goods by 25% instead of the previously planned 10%.
That reflected American frustration that Beijing retaliated by raising its own duties on US imports in response to tariff hikes on Chinese goods over complaints the communist government steals or pressures companies to hand over technology.
"We urge the United States to correct its attitude and not to try to blackmail China because it will never work," said Geng at a news conference. "We advise the United States to be level-headed and avoid simply acting on impulse, otherwise it will ultimately hurt itself."
"Our door for dialogue is always open. But dialogue must be based on mutual respect, equality, rules and credibility," said Geng. "Now, the US coerces and pressures others unilaterally. It will only be counterproductive."