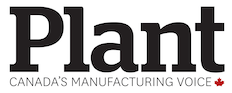 MONTREAL — Cleantech company Ecolomondo Corp. is acquiring land in Hawksbury, Ont. for a plant that will recycle tires into resaleable commodities.
Its 52,000 square-foot thermal decomposition process (TDP) facility will be built on approximately 13.4 acres. Two reactors will process approximately 13,000 tons of tire waste annually.
Four processing departments will handle shredding, thermal decomposition, carbon black processing and oil distillation, recovering 5,000 tons of carbon black, over 6,5 million litres of oil, 1,200 tons of process gas and over 1,600 tons of steel per year.
Ultragen, an engineering company experienced in waste processing and petrochemicals, will handle the project, which is to be complete by 2019.
Ecolomondo's main revenues will come from the sale of TDP turnkey facilities and royalties from their operations. TDP facilities will generate revenues from the sale of end-products, tipping fees and carbon credits.