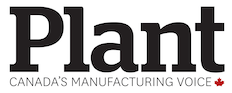 DEHN DIN-rail mounted surge protective devices are available for 1-phase, 3-phase Wye, 3-phase Delta, and 3-phase High-leg Delta electrical systems.
The UL 1449 4th Edition certification for these SPDs makes them ideal are used with all common power systems and electrical panel applications in the U.S. and Canada.
The DEHNrail family is ideal for protecting terminal equipment in industrial electronics environments.
The DEHNpatch family has protection requirements for universal ethernet, industrial ethernet, power over ethernet, and other general applications up to the Gbit range.