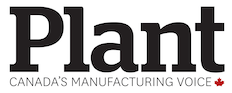 WINNIPEG — A worker is dead following an accident at Winnipeg's water treatment plant.
Moira Geer, the city's director of water and waste, confirms in an email statement that the death occurred May 22 in the morning at the Deacon Reservoir facility in the Rural Municipality of Springfield, just east of Winnipeg.
No other details have been released but Geer says Manitoba Workplace Safety and Health and the RCMP are investigating.
There was a moment of silence prior to a Wednesday morning meeting of the city's Water and Waste Committee, while flags have been lowered to half-mast at all City of Winnipeg buildings.
The city's website says the $300-million treatment plant, which opened in 2009, can treat 400 million litres of water per day.
The facility was also the subject of a multimillion-dollar lawsuit against contractors that was tossed out of court after a city lawyer missed a filing deadline.
"Our thoughts and condolences are first and foremost with the employee's loved ones and friends," said Geer in her statement.
"As you can appreciate, this is a difficult time for all water and waste employees, and we are ensuring that support is available to them."