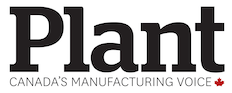 WASHINGTON — The State Department is announcing US$113 million in investment initiatives in Asia focusing on digital economy, energy and infrastructure.
In remarks to the US Chamber of Commerce Forum in Washington July 30, Secretary of State Mike Pompeo said the investments represent America's engagement in the region and dedication to promoting independence there.
The announcement comes as fears are escalating of an all-out trade war between the US and China over import tariffs.
A more confrontational approach to China has been central to the Trump administration's policy in Asia.
Early in his presidency, Donald Trump pulled out of the Trans-Pacific Partnership agreement, a key free trade deal in the region.
Pompeo says despite withdrawing from the deal, American companies are continuing to advance US economic interests in the region.