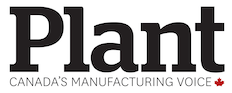 VANCOUVER—The regulatory body for engineers in British Columbia is alleging negligence or unprofessional conduct against three engineers after the 2014 collapse of a tailings dam at the Mount Polley mine.
Engineers and Geoscientists British Columbia says disciplinary hearings against Laura Fidel, Todd Martin and Stephen Rice will take place next year.
"The information released today marks the conclusion of a lengthy, independent investigation," the regulatory body said in a statement Wednesday.
"Engineers and Geoscientists BC's Investigation Committee alleges that three individuals involved in the design, construction, and monitoring of the tailings storage facility demonstrated negligence and/or unprofessional conduct in the course of their professional activities."
The allegations have not been heard by a disciplinary panel and are unproven.
Fidel could not immediately be reached for comment, and lawyers for Martin and Rice also could not be reached.
The disaster at the gold and copper mine was one of the largest in the province's history and sent 24 million cubic metres of mine waste and sludge into nearby waterways.
A three-year deadline for provincial charges in the case passed last year amid an ongoing investigation by B.C.'s Conservation Officer Service.
If Engineers and Geoscientists British Columbia's allegations are proven through the disciplinary hearing, it says it can impose sanctions under the Engineers and Geoscientists Act that can include a reprimand, practice restrictions, suspension, cancellation of membership or a fine of up to $25,000.
The investigation was led by a three-person subcommittee of senior professionals who reviewed 13,000 documents including contracts, reports, correspondence and daily site reports. It also considered the reports resulting from other public investigations conducted by the Independent Expert Engineering Investigation and Review Panel and the chief inspector of mines, it said.
Max Logan, chief of strategic operations for the regulatory body, said the investigation and discipline process is "typically" initiated once a complaint is made.
"In this case, however, we took the unusual step of initiating an investigation without first receiving a complaint, which we have the authority to do," Logan said.
Notices of inquiries filed against the three individuals allege they failed to ensure the Mount Polley tailings storage facility and embankment were adequately monitored and visited regularly.
The documents identify Rice as the most senior engineer at AMEC Foster Wheeler working on the Mount Polley tailings storage facility. They allege he allowed Fidel, "a relatively junior engineer with little experience with embankment design," to act in a role she was unqualified for, and they allege that Rice was also unqualified for his role as review engineer.
The notice of inquiry against Fidel alleges she accepted responsibilities that she was unqualified for, including parts of the embankment design and stability analysis. It alleges she failed to ensure sufficient monitoring of the embankments, including failing to advise the company that students should not be used as field inspectors.
The notice of inquiry against Martin says that as design engineer, he adopted an overly steep design slope for the perimeter embankment that did not follow engineering "norms" for a rockfill dam on soil foundation. Other allegations against him include ignoring drill log data, failing to address the fact that the embankment construction wasn't in accordance with its design and failing to ensure adequate monitoring of the site.