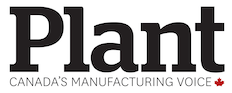 CALGARY —
Under the first agreement, Suncor will buy Mocal Energy's 5% interest in Syncrude for approximately $920 million.
The transaction will be effective as of Jan.1, 2018, and is expected to close in the first quarter.
The acquisition will increase Suncor's share in Syncrude to 58.74% from 53.74%. The other partners include Imperial Oil Resources with 25%, Sinopec Oil Sands Partnership with 9.03% and the Nexen Oil Sands Partnership with 7.23%.
The second deal will see Suncor acquire a 17.5% interest in the Fenja Development from Faroe Petroleum for approximately $68 million.
The Fenja field is in the Norwegian Sea, about 30 kilometres southwest of the Statoil-operated Njord field