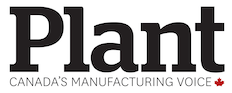 Quebec liquor store workers turn wine labels around as pressure tactic
By Giuseppe Valiante
Industry
Food & Beverage
Collective bargaining
Liquor
Quebec
unions
wine
Expressing frustration over protracted contract negotiations, workers at the Quebec Liquor Corp. are obscuring wine and liquor bottle labels and price stickers as a protest.
MONTREAL—Stalled contract negotiations between the Quebec Liquor Corp. and its employees are making workers go topsy-turvy.
Unionized employees at one downtown Montreal outlet obscured the labels Wednesday by turning around all the bottles of wine and liquor on the shelves.
There was also a media report of one store in the Saguenay region where all the signs indicating prices had been turned upside down, forcing shoppers to twist their heads in order to see how much the alcohol cost.
Quebec operates about 400 stores through a government-controlled corporation and has a monopoly on all liquor and most wine sales in the province.
Unionized employees are showing their displeasure with protracted contract negotiations and have voted to give their union executive the power to call up to six strike days.
Tactics by workers vary from store to store. One outlet located on Montreal's Ste-Catherine Street decided against turning bottles around and has instead plastered the outside windows with large stickers carrying the slogan, A Proper Collective Agreement.
Union president Katia Lelievre said her executive hasn't given any order on how individual outlets should express their frustration with the state of negotiations.
"You have to understand, employees aren't happy, so there are regional initiatives that are being done," she said in an interview. "The employees are saying to the (corporation), 'You're turning our collective agreement around, so we'll turn the bottles around."'
Negotiations have proven difficult regarding weekend work hours and conditions of part-time employees.
One employee at a downtown Montreal outlet said Wednesday the union would like to make work schedules easier for people with families.
"One week I get no hours, the next week they call me in the morning and tell me to come in that afternoon," said the man, who didn't want to give his name because he wasn't authorized to speak to the media. "For a single mom or dad, it's hard to live like that."
Lelievre said both sides will be back at the negotiating table Thursday and Friday but she wouldn't say whether her executive will call for a strike if an agreement isn't reached by the weekend.
About 70 per cent of her 5,500 members are part-time, Lelievre said, and the corporation wants to begin making full-time employees work both weekend days, which she said many don't want to do.
"Its the precariousness of the hours that is the big problem," she said. "On any given week, we have between 600 and 800 people who don't have hours.
"And they are obliged to sit by the phone to see if they are working or not."
Quebec Liquor Corp. spokesman Mathieu Gaudreault said the corporation tolerates pressure tactics "up to a certain point."
The government agency judged that one store had too many stickers on its windows, ordered them cleaned and sent the bill to the union, he said.
"We would like to come to a negotiated agreement as soon as possible," Gaudreault said. "We tolerate employees expressing themselves but we want it to minimize the impact on customers."