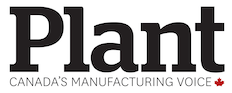 TORONTO — From choosing cabinet members and hiring political aides, to picking office space and conducting background checks on legislators, Ontario's newly elected Progressive Conservatives must tackle a lengthy to-do list as they prepare to take power for the first time in 15 years – and observers say their decisions could set the tone for the rest of their term.
Premier-designate Doug Ford, who announced his transition team a day after his party won a majority, is meeting with senior public servants and will gather his new 76-member caucus for the first time next week.
But behind the scenes, transition preparations have likely been going on quietly for months, said retired University of Toronto political science professor Graham White, who has co-authored a book on changes in power in Ontario.
"A good transition is absolutely essential to a successful government," he said.
The challenge for the Tories, who've been out of power for so long, would not be dissimilar to some of the problems the Bob Rae-led NDP encountered nearly three decades ago, said White. Some less experienced NDP caucus members didn't trust the public service after years in the opposition, hurting the vital relationship with the province's non-partisan bureaucracy, he said.
While Ford works to form his cabinet, he will also be meeting with public servants who will have done a preliminary examination of the Tory plan, costed some of their promises and will tell the party what could be implemented quickly and what may take more time, White said.
"The public service, literally the morning after the election, has to be in a position to say, 'premier-designate, here's our analysis. What else would you like to do?"' he said.
In a memo June 8, Steve Orsini, head of the Ontario's public service, asked senior bureaucrats to help with the transition on a "24/7" basis.
"I know I can rely on each of you to provide timely, professional and expert advice during and after the swearing-in of the new administration," he said.
Ford will officially take over from outgoing Liberal premier Katheen Wynne on June 29. But a full transition is likely to take months because of the challenge of fully staffing government ministries with new political aides, White said.
"Somewhere in Queen's Park there is a computer with hundreds of electronic resumes which have come in and a very large box of paper resumes," he said. "Sorting through that and getting good people is an enormously important but difficult task."
Former Liberal legislator John Milloy, who was part of the slate that took over from the Progressive Conservatives in 2003, said Ford will quickly have to decide how he wants to run his government.
"Is he going to have a series of cabinet committees? Who's going to be in those committees? How big are the committees going to be? What sorts of issues are they going to look at? … He's going to have to decide how he wants the government to function," said Milloy, now a practitioner-in-residence in the department of political science at Wilfrid Laurier University.
The Tories are also likely going through an extensive vetting process that includes police background checks, Milloy said, something he said should be completed before Ford announces his cabinet.
"What the Liberals did, they checked everyone, every single MPP," he said. "Not only is there going to be a police check but they're going to want to sit down either with everyone or with prospective ministers and prospective parliamentary assistants and ask all those awful questions."
Milloy conceded that the process could be uncomfortable.
"They asked me all those awful questions: drug use and have you had an affair and are you bankrupt and do you owe anyone any money and how often do you hang out with the Russian mob," he said.
The New Democrats, who are moving to the role of official Opposition, are also in transition, preparing to take on additional duties, including sitting on more committees and chairing some of them, the party said.
They must also select a shadow cabinet, although that remains the prerogative of leader Andrea Horwath, they said. Traditionally, the Opposition lineup is revealed after the government announces its cabinet, they said.
"Often, the Official Opposition waits to see how many ministers the premier has in the cabinet, and how the responsibilities are divided," said Michael Balagus, chief of staff for the NDP caucus.
Similarly, the party that forms government gets the first pick of offices for its members and caucus room, followed by the Opposition and, when applicable, the third party, the NDP said.
A representative from each party has already been meeting with the board of internal economy – which establishes and oversees financial policies that apply to the Legislative Assembly—and the legislative services division to sort it out, and the moving process could begin by the end of the week, they said.
Research staff and other employees not tied to specific legislators will also be hired once the caucus budget is allocated in the next few days, the party said.
Aside from a few management positions, all NDP staff belong to a union, so those positions must be posted and filled according to union rules, which is not the case for the other parties, they said.
Meanwhile, the Liberals, reduced to seven seats after the election, have begun the process of searching for an interim leader after Wynne stepped down as party leader on election night. She is, however, staying on as a legislator.