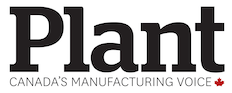 RALEIGH, NC — North Carolina regulators are discussing tests to measure how much of a little-studied industrial compound may have gotten into backyard garden vegetables near a plant that's been producing that and similar chemicals for decades, a state environmental official said.
State agencies are discussing how to structure any test of vegetable gardens near The Chemours Co. plant near Fayetteville, state waste management director Michael Scott told a scientific advisory panel. The talks come after Dutch researchers recently reported finding GenX and some older, related chemicals in vegetables near one of the company's factories in the Netherlands.
The Dutch study released earlier this month concluded that the chemicals released into the air were found in about 40 per cent of the food samples collected within about 2 1/2 miles (4 kilometres) of the European factory. The report concluded that garden crops were safe to eat, but the national public health institute advised people living closest to the plant to limit how much they consumed.
GenX and related chemicals also have been made for years at the Fayetteville complex.
The inter-agency discussions in North Carolina haven't yet concluded whether to test nearby gardens or how any test would be conducted. The talks came in response to neighbours wanting answers about their potential health risks from plants, fish and venison, Scott said. Later steps could lead to further testing of commercial agricultural production.
"Our focus has been on the home gardens, at least initially," Scott told the board, which is studying ways to protect public health from new and emerging chemicals, including GenX and hexavalent chromium.
Tests on fish collected from waterways near both the North Carolina and Dutch Chemours plants should be available within a couple of months, he said.
GenX has been used since 2009. It replaced perfluorooctanoic acid or PFOA – a chemical that was shown to stay in the body longer and which was blamed for increased cancer risks. Both compounds were used in making non-stick Teflon and other materials.
Studies point to GenX and related chemicals as having toxic effects in animals, but its effects in humans aren't known. There are no federal health standards for GenX and the US Environmental Protection Agency classifies it as an "emerging contaminant" to be studied.
Spokesmen for Wilmington, Del.-based Chemours did not respond to a request to comment.
Michael Watters said he's quit eating any of the wide variety of fruits and vegetables he grows on his five-acre lot about a mile (.6 kilometres) from the Chemours plant. Tests of his well water found GenX and more than a dozen other chemicals, and something he can't explain has forced him to replace spouts on his shower and bathtub twice in nine months, he said.
"Something's really gone weird in the water," he said.
Lack of information about GenX, its prevalence and health effects has disturbed people across eastern North Carolina. The chemical was detected in the treated drinking water for about 200,000 people in Wilmington, about 100 miles (160 kilometres) downstream from the plant along the Cape Fear River.