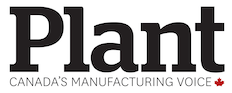 PETERBOROUGH, Ont. — Ventra Group Co., a manufacturer of injection moulded plastic vehicle components in Peterborough, Ont. pleaded guilty to failing to adequately guard a piece of machinery when a worker's hair was caught while working near a conveyor.
Ventra had retained a contractor to provide industrial cleaning services at the plant. An employee of the cleaning service was working alone, cleaning the area around various injection moulding machines.
The worker approached the robot cage at an injection moulding machine, intending to enter for cleaning purposes. Two robots located inside the cage pick, trim and place vehicle bumpers from the injection moulding machine onto a conveyor. The door to the robot cage was interlocked so as to shut both robots down when the door opened, but did not shut down the parts conveyor, which was partially outside the cage and running.
The worker entered the cage to clean, then exited to clean an area outside near the conveyor.Seeing some spent plastic pellets under the conveyor, the worker reached between existing guards, through a small gap, on the conveyor to sweep the pellets with one hand.
The worker's hair was caught by a rotating drive shaft located near the tail pulley and beneath the conveyor.
The worker was injured but was able to move away from the machine and was eventually attended to by paramedics.
Ventra performs regular pre-start engineering reviews on its equipment as required by Occupational Health and Safety Act regulations.
As part of a pre-start review for the robots, Ventra had retained an engineer to examine the robots for compliance with applicable regulations and standards. The engineer recommended for additional guarding on top of the conveyor, which Ventra followed. But the existing guards at the side of the conveyor near the tail pulley allowed, albeit with some difficulty, access by the worker.
The company pleaded guilty for failing as an employer to ensure that the measures and procedures prescribed by section 24 of Ontario Regulation 851, contrary to section 25(1)(c) of the OHSA.