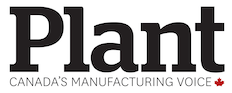 CALGARY — A provincial charge carrying a maximum $1-million fine has been laid against Husky Energy Inc. in connection with a pipeline leak that fouled the North Saskatchewan River in July 2016.
Calgary-based Husky is to appear in Lloydminster, Sask., provincial court on March 29 to face one charge of unlawfully permitting the discharge of a substance that caused an adverse environmental effect, in violation of the Environmental Management and Protection Act, the Saskatchewan government said Monday.
In a statement, it said Husky will also face federal environmental charges, with those details to be announced later this week.
"Fundamentally, we accept full responsibility for the incident, as we have from the beginning," said Husky spokesman Mel Duvall in an e-mail.
"We deeply regret this happened and we are sorry for the impact it had. We have worked hard every day since to make things right and we have learned from it."
He said Husky will review both sets of charges before saying how it will plead.
The charges result from the spill of 225,000 litres of diluted heavy oil from a Husky pipeline near Maidstone in west central Saskatchewan.
About 40% of the leaked crude made it into the waterway, forcing communities downstream to shut off a main source of drinking water for almost two months.
Husky was permitted to restart the pipeline in October after repairs to the line were tested and inspected. The company said the pipeline buckled and leaked because of ground movement.