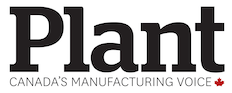 LONDON — HSBC and ING Bank have successfully demonstrated blockchain works as a way to simplify trade digitally.
The two international banks executed a live trade finance transaction for international food and agriculture conglomerate Cargill using R3's scalable Corda blockchain platform.
The transaction involved a bulk shipment of soybeans from Argentina, through Cargill's Geneva trading arm to Malaysia, through Cargill's Singapore subsidiary as the purchaser. HSBC issued a letter of credit to ING using Corda.
The two banks, acting on behalf of the Cargill entities, completed the end-to-end trade process between buyer and seller on a single platform in 24 hours. Exchanging paper would have taken between five and 10 days, the banks said.
"What this means for businesses is that trade finance transactions have been made simpler, faster, more transparent and more secure," said Vivek Ramachandran, HSBC's head of growth and innovation. "The need for paper reconciliation is removed because all parties are linked on the platform and updates are instantaneous. The quick turnaround could mean unlocking liquidity for businesses."
R3, an enterprise software firm with offices in New York, wants to to expand the network on an open basis to drive adoption across the industry.