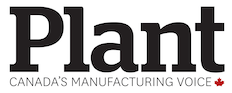 DEARBORN, Mich. —  Imagine lifting a bag of flour over your head up to 4,600 times a day as part of your job – that is similar to what some Ford employees do every day as they work to build vehicles around the world.
Repetitive motion like that leads to fatigue and injury, but now Ford is rolling out a new wearable technology globall called EksoVest that helps reduce injury risk in some plant workers.
The rollout follows successful trial in two US plants and includes Ford's Oakville Assembly plant in Oakville, Ont.
Ford employees in 15 plants and seven countries around the world will use the EksoVest, supplied by Ekso Bionics, a developer of exoskeleton technology.
Ford partnered with Ekso Bionics to enhance this wearable technology that elevates and supports a worker's arms while performing overhead tasks such as reaching up with a power tool to screw bolts to secure the car's brace – all while standing underneath the vehicle.
The EksoVest fits workers ranging from five feet, two inches tall to six feet, four inches tall and provides lift assistance from five pounds to 15 pounds per arm. Ford workers say it's comfortable because it's lightweight and not bulky, allowing them to move their arms easily.
"I don't want the EksoVest to ever leave," said Nick Gotts, an original EksoVest operator at Flat Rock Assembly, "Any job that's overhead, I wouldn't work without it."
Ford piloted the EksoVest at Michigan Assembly Plant in Wayne, Mich. and Flat Rock Assembly Plant in Flat Rock, Mich., during the past year. The feedback from plant operators helped refine the technology before the company rolled it out globally.
All of Ford's North American assembly plants have EksoVests and they are being used in plants in Asia Pacific, Europe and South America as well.