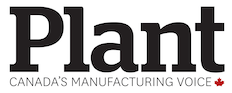 PICTOU, NS — Fishing boats from all three Maritime provinces were expected to converge off a small coastal town in northern Nova Scotia on July 6 to protest a pulp mill's plan to dump millions of litres of effluent daily into the Northumberland Strait.
Though the Northern Pulp mill near picturesque Pictou, NS, provides much-needed jobs for the town of about 3,000 residents, its pipeline plan has raised concerns about the impact on the lobster fishery, other seafood businesses and protected areas along the coast.
"(It's) is our day to unite and tell our government that dumping 70-90 million litres of pulp waste a day into prime fishing grounds is not acceptable," third-generation lobster fisherman Allan MacCarthy said in a statement before the rally.
The mill's parent company, Paper Excellence based in Richmond, BC, has said the mill and its 300 employees will be out of work unless it can build a pipeline that would meet all federal environmental standards: "The bottom line is no pipe equals no mill."
Earlier this year, company spokesman Kathy Cloutier said Paper Excellence was committed to "ending a legacy that is very negative and start anew with this new system."
Karla MacFarlane, a Pictou resident who is the local member of the legislature and interim leader of the provincial Progressive Conservatives, has said the fate of the 50-year-old mill has created tension in the community, "and it's split some families and friends."
Under provincial legislation passed in 2015, the mill has until 2020 to replace its current treatment plant in nearby Boat Harbour, and Premier Stephen McNeil confirmed he is sticking with that deadline.
He said he didn't know much about the protest, adding that he wasn't surprised by the reaction to the pipeline proposal.
"Any time there's a development, there will be those who have opposing views, and they are polarizing at times," McNeil said after he shuffled his cabinet, appointing a new environment minister in the process.
"Some want no development and others want development with no rules. Our job is to strike the balance to make sure we protect the environment (and) … provide economic opportunity for those who are currently working in Nova Scotia."
After years of pumping 70 million litres of treated wastewater daily into lagoons on the edge of the nearby Pictou Landing First Nation reserve, Northern Pulp wants to dump it directly into the strait that separates Nova Scotia from PEI.
The lagoons contain nearly 50 years worth of toxic waste, which former Nova Scotia environment minister Iain Rankin has called one of the worst cases of environmental racism in Canada.
The province's newly minted environment minister, Margaret Miller, said she was aware of the protest.
"I sympathize with their concerns, but until I have a chance to look at the file and really examine what is going on, I really can't comment on what's happening," she said.
"I've seen the presentations (about the pipeline) on how it would work. In theory it should work fine. I have to see what all of the environmental studies say before I can make any decision."
Over the years, the stench from the mill's air emissions has led to complaints from local residents, though most admit that recent upgrades have improved air quality.
Still, the mill was fined by the province last fall for exceeding particulate matter limits.