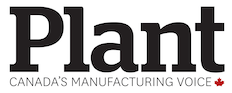 VANCOUVER — Ottawa has announced a new multibillion-dollar infrastructure deal with BC, just a week after a report found the federal government was falling behind on the spending program.
Federal Infrastructure Minister Amarjeet Sohi and B.C. Transportation Minister Claire Trevana signed an agreement Monday that will see $4.1 billion doled out over the next decade for transit, green infrastructure, recreation facilities, and projects in rural and northern communities across the province.
"Partnerships like this are going to have an immense effect on people's lives throughout the Lower Mainland and across the province," Trevana said. "It's going to mean better transit for everyone. It's going to mean that local infrastructure can be upgraded and work for people."
The federal government is investing in infrastructure because well-maintained and efficient infrastructure is the foundation of strong communities, Sohi said.
"We believe that this investment will help us achieve the vision we have for Canadian communities," he said, adding the projects will create jobs and support a green economy.
The new agreement between B.C. and Ottawa follows a report last week from parliamentary budget officer Jean-Denis Frechette's office, which found that only half of the money the Liberals earmarked for their infrastructure spending program had been allocated.
The report said 10,052 projects with a combined cost to federal coffers of $7.2 billion have been approved for funding across 32 departments, agencies and Crown corporations since 2016, when the Liberals unveiled the first phase of their infrastructure program. An additional $7.2 billion had not yet been allotted.
Speaking in Vancouver, Sohi said the issue comes down to getting a bill.
"This is not about holding back on projects or construction activity not happening," he said. "It's just a matter of cash flow for us, where we just have to wait until we get the invoices to pay out the federal contribution to our partners."
Sohi vowed that "every single cent" of the $180 billion the federal government has promised for infrastructure spending over 12 years will be invested in Canadian communities.
For BC, that will include a "massive investment" in public transit, Trevana said.
The federal and provincial governments have already reached a deal to fund a $7-billion transit expansion in the Lower Mainland over 10 years, including increased bus service, a SkyTrain along Vancouver's Broadway corridor and light rail in Surrey.
The federal and provincial governments will each cover 40 per cent of the cost, while the municipalities will raise transit fares, property taxes and other expenses to fill the remaining funding gap.
Trevana said the agreement will also see $1.1 billion put toward green infrastructure projects and $157 million will be spent on playgrounds and recreation centres across BC.