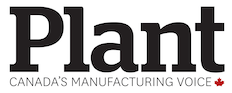 MONTREAL—The countdown to another Canadian railway strike is on.
Canadian Pacific Railway workers are set to strike Tuesday night, potentially forcing the railroad to shut down its freight service and leaving commuters with the prospect of delays in the country's three largest cities.
The unions representing train operators and signalling workers—the Teamsters Canada Rail Conference and the International Brotherhood of Electrical Workers—gave the railway notice over the weekend that they plan to strike as of 10 p.m. EDT Tuesday.
The Calgary-based railway said it would keep meeting with union representatives, but the unions have accused the company of "refusing to negotiate seriously."
"CP offered the same contract language as talks resumed that workers overwhelmingly rejected," said Teamsters rail conference president Doug Finnson.
Employment Minister Patty Hajdu met with both sides over the weekend as federal mediators assisted negotiations.
"I urge all parties to continue their hard work to reach a fair deal that avoids any disruption in service," she said Monday.
Shippers say they expect talks will fail, resulting in the third CP Rail strike since 2012.
"You always hope for a miracle but we're pretty sure there's going to be a stoppage come tomorrow at 10 o'clock," said Wade Sobkowich, executive director of the Western Grain Elevator Association, which represents the country's largest exporters.
He said there's little that can be done to prepare other than to notify farmers that deliveries will have to be rescheduled and tell overseas customers they could receive late shipments.
Sobkowich said force majeure may be applied to limit the amount of penalties that will have to be paid over delivery delays that are beyond farmers' control.
"We're just coming off of a year where we had poor rail service even though we didn't have a work stoppage and we are trying to maintain relationships with our customers," he added.
The strike threat comes at a bad time for grain farmers, whose livelihoods were threatened because grain shipping was severely disrupted over the past winter due to extreme cold.
Grain Growers of Canada president Jeff Nielsen said in a statement that the organization had asked the federal government to intervene with legislation to keep grain moving.
"As grain farmers continue to recover from the winter's grain backlog, it is essential that shipping stays on track," said Nielsen.
"The biggest losers during a stoppage are customers, including middle class farm families, that are dependent on railways."
Hajdu said the Liberal government believes in the collective bargaining process and has given no hints that it would be ready to intervene at some point with back-to-work legislation.
Even if a strike doesn't start, the week's shipping volumes will be reduced because the railway will have gone into shutdown mode that will bring service to a halt, said Todd Lewis, president of the Agricultural Producers Association of Saskatchewan.
A slowdown of rail service during the winter has meant farmers will have the biggest carryover of grain to move in history so they need bins to empty to have room for the crop that was just seeded, he said.
"There's nothing we can do. We're just at the whim of the unions and the railroad and all we can do is hope."
While there's no good time to endure a strike, it's a relatively quiet period as farmers are planting the next crop, said Jason Childs, associate professor of economics at the University of Regina.
He doesn't believe the strike will go on more than a couple of weeks before the government intervenes, especially if commuter rail service is disrupted in Toronto, Montreal and Vancouver.
Via has already cancelled passenger rail service starting Tuesday morning in Ontario between Sudbury and White River.
Teamsters workers will continue to operate the trains and CP has said it will use qualified management staff ensure trains can continue to operate.
The Ontario transportation agency that runs GO transit service said thousands of commuters could face delays starting Wednesday morning on three of its lines to downtown Toronto that run on CP Rail tracks if the railway is unable to maintain signalling service and switching capabilities.
If switches go down on the Milton line, for example, service could be delayed if it takes longer to make repairs, said Metrolinx spokeswoman Anne Marie Aikins.
"We are warning our customers that the potential for delays through those areas."
She said buses can be deployed on a section of the Hamilton line but delayed rush-hour commutes could affect about 40,000 passengers if the Milton line and the one that runs north to Barrie are down at the same time.
Vancouver's TransLink says it has a plan to use buses to the SkyTrain if CP management can't keep up with problems.
The strike could also cause delays on three commuter trains in Montreal in the event of signalling problems or crossing level malfunctions, said a spokeswoman for the regional transportation authority.