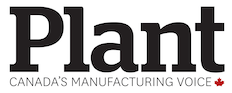 LONDON—British Prime Minister Theresa May refused Thursday to rule out Britain leaving the European Union without a deal, after the Bank of England warned that such a scenario could plunge the country into its deepest recession in decades.
Parliament is due to vote Dec. 11 on the divorce deal May's government has struck with the EU, and lawmakers from all sides are vowing to reject it.
May was asked by a committee of lawmakers whether she would act to stop a no-deal Brexit if Parliament throws out the agreement.
She said that "if the House were to vote down the deal that has been agreed" there would have to be "some practical steps in relation to no deal."
"Obviously decisions would have to be taken," she said.
The Bank of England said Wednesday that in a worst-case no-deal scenario, Britain's economy would shrink 8 per cent within months as unemployment and inflation soared and the value of the pound plunged.
---
Related: Top EU court hears Brexit challenge as critics slam May deal
---
Bank governor Mark Carney said Thursday that most British businesses were not prepared for a no-deal Brexit.
Carney told the BBC that "less than half of businesses have initiated" contingency plans designed to protect operations in the event Britain leaves the 28-nation bloc without an agreement on future trading relations.
"All the industries, all the infrastructure of the country, are they all ready at this point in time? As far as we can tell, the answer is no," he said.
Separate analysis by government economists said Britain will be poorer after Brexit than if it had stayed in the EU, no matter what sort of trade deal it secures with the bloc. The assessment said the closest trade relationship would produce the least economic damage.
The deal between Britain and the EU lays out in detail the terms of Britain's departure on March 29, but leaves many details of the future relationship to be negotiated during a 21-month transition period.
The EU says Britain will have to follow many of the bloc's rules and regulations if it wants full access to its markets—something pro-Brexit British politicians find hard to swallow.
May told lawmakers that Britain would be aiming to achieve "frictionless trade" with the bloc, but "there are those in the European Union who have yet to be persuaded of that argument."
The EU's chief Brexit negotiator, Michel Barnier, said the current withdrawal accord, struck between Britain and the bloc this month after a year and a half of negotiations, "is the only possible deal."
Briefing the European Parliament, he said that despite the deal, "a long and winding road" lay ahead before Britain's departure in March.
"We are not at the end of the process," Barnier said. "The road ahead is long and it is up and down."
—Raf Casert in Brussels and Danica Kirka in London contributed to this story.