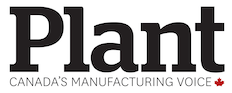 MONTREAL—Bombardier Inc. stands to gain from Chinese retaliatory duties against U.S. small aircraft, but the outlook is mixed for Canada's agricultural sector.
A 25 per cent tariff on aircraft weighing between 15 and 45 tonnes could prompt Chinese buyers to switch to Bombardier Global business jets from planes made by U.S. producer Gulfstream, said Richard Aboulafia of the Teal Group.
"One thing that's pretty clear is that Gulfstream is a high priority target…that definitely helps Bombardier a lot," he said in an interview.
The result could be Bombardier gaining a bigger piece of the Chinese market, which accounts for about five per cent of global business jet sales.
China says it imposed retaliatory tariffs after Washington imposed 25 per cent duties on US$34 billion of imports from China on Friday.
Aboulafia calls the Chinese action "a shot across the bow" to the American aerospace sector by targeting lower volume airplanes.
An escalation has enormous potential for damage if China targets Boeing and its popular 737 Max, which would help Europe's Airbus and its control of the C Series.
"It's potentially not small potatoes. In terms of jetliners it's enormous."
Aboulafia said the U.S. tariffs against China's aerospace sector makes no sense since the United States enjoys a 17:1 advantage in aerospace trade. U.S. aerospace exports to China were US$16.3 billion in 2017 while imports were only US$956 million.
Bombardier declined to comment on the trade skirmish between the world's two largest economies.
The impact on Canada's agricultural market is mixed, with canola standing to gain from challenges facing soybeans.
Soy Canada executive director Ron Davidson said a sharp decrease in soybean prices since trade warnings surfaced exceed any potential gain in Canadian exports to China.
"Certainly the negative side far outweighs the opportunities for some potential small amount of gain on the positive side," he said.
While Canada could add to the two million tonnes of soybeans shipped to China last year, lower prices hurt the entire Canadian crop of about seven million tonnes, whether sold in Canada or to other export markets.
Low soybean prices are a big concern for farmers, who were already struggling with low margins, said Markus Haerle, Chairman of the Grain Farmers of Ontario.
"There's a possibility we might be producing for minimizing a loss," he said in an interview.
"As we speak today the soybean prices are at a 10-year low and all input costs have not decreased to the 10-year low so our margins are really shrinking now."
Haerle said trade wars will be a topic of discussion at next week's meeting of federal and provincial agriculture ministers as it is among farmers themselves.
"It is top of their mind and it becomes the concern that needs to be addressed," he said, adding that the federal government needs to help.
Soybean's challenges could be helpful for canola, Canada's largest agricultural crop, said Jim Everson, president of the Canola Council of Canada.
"There is an increased interest in Canadian canola as a result of these tariff issues," he said, declining to say how much export volumes could increase.
Canada produced 21 million tonnes of canola seed last year, of which 9.5 million was processed into oil and meal. Of the 11.5 million tonnes exported, China received 4.5 million tonnes that is processed, with the crushed seed being used for feed in the dairy and aquaculture sectors.
Canola is Western Canada's largest and most valuable crop, with 22 million acres planted, about 10 times the size of soybeans.
Meanwhile, Canada's pork sector said it faces increased competition in China from European exports. Canadian sales in the first four months of 2018 decreased to 94,000 tonnes from 125,000 tonnes a year earlier.
That translated into a 30 per cent drop in the value of pork exports to $167 million when factoring in lower prices.