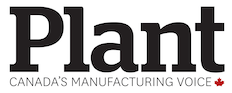 ALBERT, Alta. — Alberta Premier Rachel Notley says a court decision on the Trans Mountain pipeline project is a definitive victory.
The Federal Court of Appeal dismissed the BC government's bid to challenge a National Energy Board ruling that allows Kinder Morgan to bypass local bylaws during construction.
Notley calls it a victory for the pipeline, the economy, Alberta's climate plan and for all Canadians.
Kinder Morgan's Trans Mountain pipeline expansion would triple the amount of crude flowing from Alberta to a port facility in Burnaby, BC.
The federal government approved the expansion in 2016, but the project faces significant opposition in BC.
BC Environment Minister George Heyman says the government is disappointed by the court's decision and he suggests it undermines the local permitting process.
"Our government will continue to explore other legal ways to defend the interests of British Columbians against this unnecessary project," he said in a statement.
There are still a number of other legal decisions pending on the pipeline.
Notley noted Alberta has won every court decision and will continue to fight for the pipeline.
"We know this pipeline is in the national interest and it will be built," she said after an unrelated transit announcement. "When it is built, every Albertan and every Canadian will benefit."