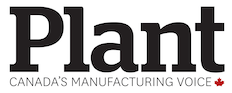 MONTREAL—Bombardier Inc. shares hit a new 52-week high Monday after its aerospace division got a boost from new deal for up to 60 C Series planes and unveiled two secretly developed business jets.
Air Baltic Corp. will become the largest European customer of the C Series and second-biggest worldwide after it moves to a common fleet by agreeing to 30 CS300 aircraft with options and purchase rights for 30 more. That's on top of the 20 planes it has already ordered and eight currently in operation.
Based on the list price, the firm order is valued at about $3.8 billion, rising to $7.7 billion if the additional planes are orders. However, high-volume customers typically receive large discounts.
Bombardier shares gained almost three per cent at $4.50 in Monday morning trading on the Toronto Stock Exchange after the Montreal-based company also disclosed at a Geneva air show that it has secretly been developing two business jets. The new Global 5500 and 6500 will fly farther and cheaper than its existing Global 5000 and 6000s.
The planes to be delivered next year will contain patented Nuage seats, updated wings and new Rolls-Royce engines.
"We have to keep all our customers and get new ones. To do that you need a portfolio that is competitive or the best so for the Global aircraft there's no question but not to have the best," said spokesman Mark Masluch.
The new planes have 500 and 600 nautical miles of additional range respectively and burn up to 13 per cent less fuel. The list prices are US$46 million and US$56 million.
Flight testing of the new planes took place secretly last February in Wichita, Kan.
The new business jets are largely a response to stay competitive with products from rival business jet manufacturer Gulfstream Aerospace, said David Tyerman of Cormark Securities.
"Whether they have improved their position to be able to generate a lot more business or we're just in a competitive arms race between the various players and this is just the cost of staying in the arms race, I'm not entirely clear," he said in an interview.
The new planes are already factored into Bombardier's guidance for deliveries through 2020 and demonstrate the company's optimism about the improving business jet market, said Benoit Poirier of Desjardins Capital Markets.
"We believe this will enable Bombardier to remain ahead of its competitors in the business jet segment," he wrote in a report.
"In our view, the new aircraft launches represent a nice opportunity for Bombardier to leverage its past investments in the Global 7000 and the expertise gained with the CS100's steep approach certification to increase its product offering and boost overall pricing."
At the same time, Bombardier renamed its largest business jet the Global 7500, from 7000, to keep in line with the other family of new planes.
Meanwhile, Bombardier declined to confirm that the AirBaltic order stems from the letter of intention it announced in November coming from an undisclosed customer.
Deliveries are scheduled to start in the fourth quarter of 2019.
AirBaltic plans to expand its fleet to 80 CS300 aircraft by phasing out other aircraft types over the next three years, said the airline's CEO Martin Gauss.
The largest investment in Latvia's history will help the national carrier to expand its routes after recording its most successful year in 2017, added Latvian Transport Minister Uldis Augulis.
The order is a testament to the attractiveness of having Airbus as the majority partner of the C Series program, added Tyerman.
"To me it's indicative of the value of bringing Airbus into the story," he said.
Bombardier is nearing the finalization of an agreement in which Airbus will gain a 50.01 per cent control over the commercial jet program, with Bombardier and the Quebec government owning the rest.