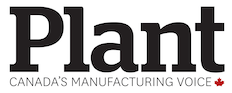 TERREBONE, Que. — ADF Group Inc. lost $7.2 million in its latest financial year compared with a profit in its previous year as it was hit by one-time tax charges at its US operations.
The company, which manufactures large complex steel structures, says the loss amounted to 22 cents per diluted share for the financial year ended Jan. 31 compared with a profit of $1.5 million or a nickel per share in the previous year.
ADF noted that if it not been for the change to the U.S. federal tax rates and the write-off of deferred income tax assets, it would have earned $2 million or six cents per diluted share for the year.
Revenue increased to $180.5 million compared with $102.8 million.
At Jan. 31, the company's order backlog totalled $85.5 million, compared with $194.5 million a year earlier.
Last month, ADF temporarily laid off 50 employees after three unsuccessful bids for major projects in the United States.