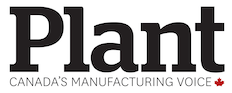 TORONTO—Swedish home furnishings giant Ikea says about 150 jobs in Canada could be impacted over two years as it adjusts to changing customer behaviour.
The retailer expects to cut 7,500 jobs worldwide as it addresses urbanization, new technology and digitalization that are changing the way customers live and shop.
Ikea says the cutbacks will allow it to focus "on its e-commerce platform, to better meet the needs of its customers and be more convenient and affordable to many more people."
"In addition, to ensure we are fit for long-term growth, we're looking closely at all areas of the business, including how we are structured as a company," the company said in a news release.
While new roles will be created across the Canadian network, it says some jobs will be "relocated, changed or removed."
Of the 150 employees to be impacted, up to 50 at its Canadian national service office may be redundant, it said.
The retailer says it will explore new store formats, enhance the in-store experience, invest in its digital experience, improve its service and optimize its distribution networks.
That includes opening stores in city centres to complement its larger locations. The company is opening stores in 30 major city centres around the world to diversify its reach, but Canadian plans aren't yet available, said spokeswoman Kristin Newbigging.
"We don't have any specific expansion plans to announce for Ikea Canada today. However, I can share it is still our goal to grow and expand Ikea in Canada," she wrote in an email.
Ikea Canada employs 6,500 people across the country, including 6,300 at stores.

—With files from The Associated Press