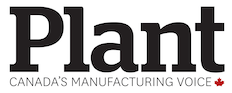 OTTAWA — A cross-border council on women in business recommends that companies controlled by women should get lower tax rates.
The Canada-United States Council for Advancement of Women Entrepreneurs and Business Leaders made the suggestion in a report released May 16 that offered recommendations for how companies can better support women in business.
The group interviewed investors, institutions, asset managers, pension funds and venture capital firms and found that women are not being financially backed at the same level as men and are less likely to have leadership roles within corporations.
That's why it called for a lower tax rate for women-owned businesses, similar to the lower rates already offered to private corporations that are Canadian-controlled.
It says a lower tax rate could encourage more women to create and lead companies and incentivize businesses to include women in their succession planning and ownership roles.
It called on capital providers to make markets more hospitable for women by expanding or modifying their offerings to target female entrepreneurs.
The council was created by Prime Minister Justin Trudeau and U.S. President Donald Trump last year and aims to help women-owned businesses contribute to economic growth, competitiveness and the integration of the two economies.
The group also encouraged the Canadian and U.S. governments to continue to pursue programs that ensure women-owned businesses are included in government tender processes on a preferred basis, that push companies to adopt clear and strong diversity policies and that increase the number of women in key roles that influence investment decisions.
The council is made up of 10 female executives _ half from Canadian companies and the other half from American companies.
The Canadian members include CEOs Annette Verschuren, of NRStor Inc., Dawn Farrell of TransAlta Corp., Linda Hasenfratz of Linamar Corp. and Tina Lee of T&T Supermarket Inc., as well as Monique Leroux, chair of the board of directors from Investissement Quebec.