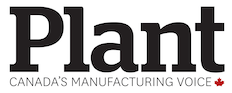 OTTAWA — Statistics Canada says manufacturing sales grew 1.9% to $55.8 billion in February, boosted by the transportation equipment industry.
The increase in factory sales, an indicator of strength in the economy, came after two consecutive monthly decreases.
The federal agency says sales were up in 14 of 21 industries, representing 72.2% of the manufacturing sector.
Transportation equipment industry sales increased 6.6% to $10.7 billion in February, following assembly plant shutdowns in January. The increase came as motor vehicle sales gained 8.9% and motor vehicle parts sales climbed 4.8%.
Sales in the primary metal manufacturing industry rose 4.8% to $4.3 billion.
Partially offsetting the gains, the petroleum and coal products industry saw sales fall 2.1% to $5.8 billion, due in part to a decrease in the price of refined products.