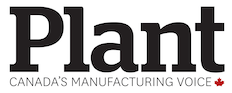 There has long been an investment gap in Canada with competing jurisdictions, but it was narrowing until this year when the gap widened. A C.D. Howe Institute report shows investment is a paltry 55 cents against each dollar invested in US workers. That's down sharply from 77 cents in 2013.
But who can blame companies for being careful with their dollars these days, even with the economy expanding 4.5%, punctuated by manufacturing job growth (65,700 since February) and rising exports (up 10.6%). Aside from the usual domestic challenges, companies are operating in a business environment that's marinating in crazy sauce.
When you-know-who got elected US president last year, we all suspected 2017 would be special, and three quarters of the way through it's turning out to be quite the whacky year.
Let's talk disruption, and not the good kind: There's domestic trouble in the US (our biggest customer) thanks to increasingly visible far-right acolytes of wing-nuttery, encouraged by the absence of sincere condemnation from the president; elsewhere Donald Trump is destabilizing global peace with his idiotic tweeting; his repeated threats to tear up the NAFTA deal, even as negotiations are underway, undermine our most important trade relationship while threatening about 14 million US jobs; and his attack on environmental regulations is giving US industrial competitors a cost advantage over more regulated and taxed Canadian manufacturers. We should also steady ourselves for the fallout that may come from his tax reform plans.
Meanwhile, smaller business owners at home are dealing with escalating costs. Never mind crippling, high electricity bills in some jurisdictions (hello Ontario), and an inventory of climate change-related costs to deal with our less than 2% contribution to global warming. Ontario is joining Alberta with the implementation of a $15 per hour minimum wage. Putting aside the merits of this change (or lack there of), this represents a significant cost increase for many smaller manufacturers. And there will be more pain for entrepreneurs caught by federal changes that limit their ability to lower corporate taxes by splitting income among family members .
So what are smaller manufacturers to do?
Despite the current extraordinary circumstances, the way forward is to unlock the cash box, invest in advanced, digital technologies and embrace Industry 4.0, which is exactly what their global competitors have been doing with gusto.
But Canadian adoption is lagging. For example, PLANT's 2017 Outlook survey shows only 6% of respondents are engaged with the Industrial Internet of Things.
The good news is 40% of small and medium manufacturers have implemented 4.0 projects, according to a BDC survey. Only 3% have fully digitized their production, but 36% are part way there and 17% intend to do so. On the other hand, 42% have done nothing, and most investments in 4.0 over the past two years were $100,000 or less. BDC's survey shows higher investment increases the benefits.
It's not going to be easy for all. A third of the respondents reported the process to be challenging noting a lack of skilled personnel, high costs and unclear benefits. BDC recommends getting started by focusing on customer needs, being strategic, empowering employees and walking before running.
It's a long road leading to what will be a very different business future. Canadian companies won't get ahead travelling in the slow lane.
This editorial appeared in the September 2017 issue of PLANT Magazine.
Manufacturers, especially smaller ones, are a bit tight when it comes to investing in innovation and new, transformative digital technologies that would improve lagging productivity and their competitiveness.