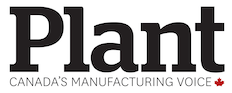 When the COVID-19 virus surfaced late last year in China, few anticipated its rapid spread and since being declared a global pandemic, developments worldwide and close to home have been disturbing.
Canadian governments at all levels have responded by quickly adapting to changing circumstances to keep citizens safe and halt the spread of the virus. Naturally, businesses are feeling the impact, manufacturers among them.
In Canada's manufacturing heartland – Ontario and in a more restricted way Quebec – have declared the sector essential, and rightly so. It's integral to limiting the inevitable economic damage by keeping supply chains and trade in motion.
But there are challenges: slowing demand; interruptions to supplies; financial liquidity concerns; reduced workforces due to illness or absences related to family care issues; the daily health and safety of teams still on the job; adapting to quickly shifting government moves; and having no idea when it will all end.
Companies with a crisis management plan on the go will have a better chance of making it through this ordeal by treating the disruption as a controlled burn.
Talking to lenders, identifying potential risks to supply, evaluating employees' skills and where they can fill holes in the production process, amping up the cleaning regime and focusing on key customers are obvious action items (see pages 15-16 for tips). But communication and transparency with staff, suppliers and customers are also key to getting past this thing.
The federal government has provided some clarification on how the Canada Emergency Wage Subsidy will work. It applies to any business with a revenue decline of at least 30% because of COVID-19; it covers 75% of an employee's wages on the first $58,700 earned (up to $847 per week), back dated to March 15; it applies to companies of all sizes, non-profits and charities included.
Meanwhile, plants are pitching in to mitigate shortages of medical gear. The federal government has ordered millions of masks and thousands of ventilators for the fight and manufacturers are helping to fill healthcare needs.
Here are some examples (see https://bit.ly/2R0PnhG for updates):
• Thornhill Medical, a Toronto-based manufacturer, is making 500 ventilators that were to be delivered in early April.
• General Motors is working with medical firm Ventec Life Systems to produce ventilators in higher quantities and get them to hospitals faster.
• Fiat Chrysler Automobiles (FCA) is manufacturing and donating more than 1 million protective face masks per month for frontline workers across North America.
• Canada Goose is making gowns and scrubs at two of its plants. They will be donated to hospitals.
• Bauer is shifting from hockey equipment to visors for medical staff.
• Labatt is brewing hand sanitizer (initial order 50,000 bottles) that will be donated to support Food Banks Canada, frontline workers and its customers in the restaurant and bar industry.
• Spirits manufacturer Corby Spirit and Wine Ltd. and its Walkerville Hiram Walker & Sons Distillery in Windsor, Ont. are also producing sanitizer.
As of this writing (March 31), 89 Canadians had died from COVID-19 as the number of cases hit 7,708 (note these numbers were quickly surpassed as they were written, click here for an update). Globally, the world was on track to hit a million cases and in the US, the number of afflicted was climbing quickly to 181,000 with almost 3,600 deaths. (Click here for update.)
The end of this plague may not be in sight, so the prudent advice for manufacturers is to remain steady, agile and prepare for a return to normal, whatever that's going to look like.
This article appeared in the March-April 2020 print edition of PLANT Magazine.