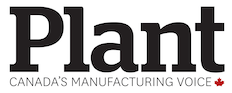 A group of Second Cup Ltd. franchisees is suing the struggling Canadian coffee chain for $2.7 million, alleging the company's actions have been detrimental to them.
The current and past franchisees outline a long list of complaints against their franchisor in a lawsuit filed earlier this month in the Superior Court of Quebec.
None of the allegations has been proven in court, and the company declined to comment.
"It is not Second Cup's practice to comment on matters that are actively before the court, particularly when, as in this instance, they are at a very early stage of the proceedings," wrote spokeswoman Ali Azzopardi in an email.
While the company has seen positive change over the past three years as it has attempted to win back customers, franchisees continue to suffer, according to the lawsuit.
"On the contrary, during these three years franchise revenues have continued to decline," documents read.
The company allegedly misused a franchisee-funded advertising reserve, it said. Franchisees must pay the equivalent of two to three per cent of their sales to the ad fund.
"Second Cup does not use this money in an adequate manner to advertise and fails to fulfil its contractual obligations to that end," read the court documents.
The coffee chain also forced franchisees to acquire debt to pay for equipment that failed to boost sales, according to the suit, such as equipment needed to sell Pinkberry brand frozen yogurt treats.
Second Cup signed an exclusive licensing agreement with Pinkberry in September 2017 to roll out the brand at its cafes after testing the concept at four locations that summer. It is now served at 84 Canadian stores, as of Nov. 5, and the company has said the yogurt is an important contributor to overall sales and transactions.
Franchises "swimming in debt suddenly went further in debt," according to the claim.
"Not only was the increase in franchise sales disappointing, it turned out that Second Cup customers were either having coffee or a Pinkberry smoothie, but not both."
The plaintiffs also alleged product problems, including being required to purchase products at a "far higher" price than what it is worth on the market, stock shortages thanks to supplier changes, and "problematic" food quality.
They asked for $300,000 in damages per location each plaintiff owns. That includes $75,000 per year for three years' of lost revenues, and another $75,000 in advertising costs, according to documents.
The suit stems from an original claim by one Second Cup franchisee against the company that six intervening parties later asked to join. They own a total of nine locations.
Second Cup filed a document last week arguing the additional plaintiffs should be treated separately from the first claim.
"… Each claim is extremely fact-specific in connection with a given franchisee location and a given plaintiff-franchisee relationship and would not be able to be tried at the same time and determined on the same evidence," according to documents.
Second Cup has been struggling amid increased competition from both high-end coffee purveyors and fast-food chains offering caffeine jolts.
It recently launched a strategic review of the company and announced plans to sell recreational cannabis. It is in the process of converting two Alberta stores to recreational cannabis dispensaries as part of a joint venture with a cannabis firm. It has identified many more Ontario locations as attractive candidates for such conversions.
The coffee chain is not alone in facing disgruntled franchisees. Restaurant Brands International, the parent company of Tim Hortons, has grappled with an unsanctioned, outspoken franchisee group for more than a year.
The Great White North Franchisee Association claims to represent more than half of Canada's Tim Hortons franchisees. It formed in an effort to remedy alleged mismanagement of the brand and since its inception launched multiple lawsuits against the parent company, its subsidiaries and several executives. Among other things, it has also alleged mismanagement of the chain's advertising fund—a claim the company has denied. RBI has also filed lawsuits against the group and some of its members.