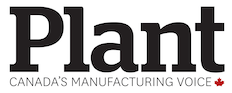 SAINT JOHN, NB — Residents of a Saint John, NB, neighbourhood that was the scene of a massive oil refinery explosion have been warned of possible "flare-ups" as the facility restabilizes.
The City of Saint John posted on social media that emergency management officials remained on site to monitor the Irving Oil refinery as it came back online.
An explosion at the facility Oct. 8 in the morning rocked a residential area on the east side of the historic port city, sending flames and black smoke into the sky but causing only minor injuries.
A company official told reporters there had been a malfunction in the refinery's diesel treating unit, where sulphur is removed from diesel fuel.
There were as many as 3,000 workers on the refinery, but most of the facility had been shut down for maintenance.
Irving's website says the refinery produces more than 320,000 barrels of "finished energy products" every day.
The company said it hoped to minimize the impact of the explosion on clients.