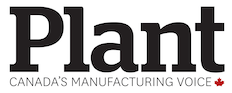 It's been a crazy year for manufacturers across Canada, and around the world! COVID-19 aggravated a lot of challenges they were already facing – slowing demand, rising trade tensions, intense competition and all sorts of disruptions arising from rapid technological change. When COVID hit, economies fell off the shelf.
Manufacturing sales plummeted by almost 40% in March and April. The second whammy came as suppliers shut down and manufacturers scrambled to secure their supply chains and make them more resilient. Cash flow came under severe pressure, especially for smaller companies, and more than 250,000 manufacturing jobs were lost in the early days of the downturn.
However, in May there was a strong rebound. By September, sales had regained pre-pandemic levels, although employment has been slower to recover. Meanwhile, productivity has shot up dramatically and now stands at record highs. The need to find solutions to the pandemic challenge has forced manufacturers to improve processes, deploy digital technologies and take advantage of new supply opportunities.
Still, it has been a bumpy ride. While overall sales have recovered, performance has been very uneven sector by sector. Automotive manufacturers have experienced the craziest rollercoaster ride. Production fell by 94% in March and April as assembly plants shut down across North America. Yet by mid-summer, sales were 10% above pre-pandemic levels. Production of medical, food and wood products, plastics, textiles, and electrical equipment also surpassed pre-pandemic levels. But sales of petroleum products, fabricated metal products, electronics, aerospace equipment and furniture are still suffering.
A similar pattern exists around the world. Looking ahead, the global manufacturing recovery faces significant risks as market demand and business confidence are undermined by a second wave of COVID-19; and supply chains are disrupted by heightened trade tensions and technology nationalism. Growth will be strongest in China and its periphery – Taiwan, South Korea and Vietnam. It will be fuelled by exports of electronic and healthcare products, a strong Chinese economy, and the diversification of electronics production in the face of U.S. trade restrictions on Chinese manufacturers. Other countries, more exposed to market and supply chain risk production will struggle to sustain momentum.
While business confidence in manufacturing was riding high in September, rising rates of COVID-19 infection are dampening expectations for continued recovery. This also increases the risks of supply chain disruptions and production closures, particularly among smaller companies facing increased cash flow difficulties that will slow investments in additional production capacity, technology and innovation. Those differences are also fuelling a growing imbalance in merchandise trade. Exports of manufactured products have fallen significantly from all major industrial economies, except China. Merchandise imports, on the other hand, have risen sharply, again with the notable exception of China. There's no evidence to date the pandemic has led to a large-scale reshoring of manufacturing activity. However, rising trade tensions, especially between the U.S. and China, and many governments restricting the import or export of technologies, will impact the structure of supply chains and the location of new capacity over the year ahead. Meanwhile, there are restrictions on the export of critical healthcare products. Resulting shortages in national inventories of personal protective equipment, medical devices and therapeutics are leading to more widespread measures by governments, including Canada's, to subsidize and protect domestic capacity.
"The global manufacturing recovery faces significant risks as market demand and business confidence are undermined by a second wave of COVID-19…"
Supply chain disruptions and shortages created during the pandemic and protectionist trade measures imposed by the world's largest manufacturing economies continue to heighten speculation about a large scale reshoring from China to Europe and North America. However, supply chains will need to remain globally competitive. Reliable and competitive relationships are not likely to be disrupted for well-established product lines. And in the face of intense competitive pressures, new sources of supply for commodity goods are more likely to be found in lower-cost emerging economies than in higher-cost economies such as Canada, the US and Europe.
The type of manufacturing capacity most likely to be localized in developed economies will be based on new product development and the deployment of advanced technologies. This will depend more on proximity to innovation ecosystems comprising research, technology, and flexible manufacturing capabilities; and start-ups, supporting business services, as well as a highly qualified workforce. But the danger is heightened market uncertainty and cash flow constraints on investment. Increasing trade protectionism and technology nationalism are more likely to slow manufacturing activity in developed economies than encourage the innovation that will be required to drive future growth.