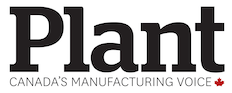 Shorten measurement, testing setup
By PLANT STAFF
Technology
Manufacturing
Setup and preparation times for large-scale measurement and testing procedures are often lengthy and can delay project deadlines
Shorten measurement, testing setup
Software functions automate calibration
Setup and preparation times for large-scale measurement and testing procedures are often lengthy and can delay project deadlines.
Delphin Technology has extended its ProfiSignal software with new functions that fully automate calibration and sensor compensation to shorten setup and prep times.
ProfiSignal Software provides direct control over sensor calibration and adjustment via data acquisition trends. It performs basic data archiving, visualization procedures and enables fully automated systems with report functions. Complete applications for calibration can also be generated.
Links to sensor databases are possible via SQL, ASCII or DLL interfaces. Using
It's also easy to implement the management of calibration chambers via an interface. An integrated report generator produces calibration protocols in PDF format.
Delphin Technology is a German provider of measurement products. CAS DataLoggers in Chesterland, Ohio is its master distributor in North America.
www.DataLoggerInc.com
This article originally appeared in PLANT Magazine's May-June 2020 print issue.