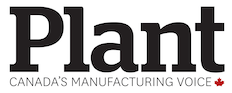 Four steps to advance your sales strategy for today's customer
By Shawn Casemore 
Business Operations
Manufacturing
Consider whether your sales strategies are sufficient to catch and retain the attention of today's younger buyers.
In a recent economic update, the host, a highly regarded Canadian economist, shared that the Canadian market is now near the peak of its economic recovery. Alternatively, the U.S. is still in its early days.
This might not seem like a big deal if you've struggled to match supply with demand. However, it suggests that demand may be slowing, at least here in Canada. There is one way to protect yourself from a possible economic downturn, and it begins and ends with sales.
However, if you've been holding back on assertively selling during the last 12 to 24 months, you might be in for a surprise. The labour shortage impacts sales professionals as it has many other professions, but it extends beyond talent.
In my latest book, The Unstoppable Sales Machine, I dedicated an entire chapter to discussing how buyers who seek products and services have changed. Putting feet on the street and selling to sell is no longer effective. Sure, you'll get the odd meeting, but overall, a demographic shift is changing how
buyers buy.
Once keen to meet, baby boomers who were still working in 2020 took the pandemic as an opportunity to retire, replaced by younger, more technologically savvy buyers. A study by the Federal Reserve of St. Louis suggested that 2.6 million more baby boomers retired during the pandemic than expected.
Younger generations replacing those baby boomers have an increased desire to solve their problems. A Gartner study conducted in December 2020 found that 62 per cent of Millennials and 75 per cent of Generation Z referred to sources such as Google and YouTube to solve their problems.
Another study by Gartner suggests that nearly 50 per cent of a buyer's time is spent researching before engaging with sales. We have younger generations in the seats of the people we used to sell to, and they don't want to spend an afternoon on the golf course discussing business.
Fortunately, there are solutions you can introduce that turn the tables in your favour and help you to accelerate sales in this new market.
1. Have an active digital presence. If you have an outdated website, then you might as well have no website. Your digital presence is your calling card, the number one way buyers will 'assess you from afar'. Update your existing website with current and valuable information. While you are at it, add a live chat feature, that your inside sales staff can use during regular business hours, engaging with site visitors to respond to questions.
2. Include social selling as part of your sales strategy. As of this writing, LinkedIn has 830 million members in over 200 countries. If you want a window into new selling opportunities, your sales team, executives, and company should be active on LinkedIn. Even the non-premium (no-cost) version of LinkedIn provides a window of opportunity to find new prospects and referral opportunities and can offer the ability to connect with almost anyone.
3. Empower your customers to buy. For example, if you stop by the Tesla website, you can select a car with options and features within minutes and purchase. You might not think your product or service can sell on the Internet, but unfortunately, you'd be wrong. Get creative about using your website to collect deposits, advance payments, or even the entire product or service. Online payment has become a normal behaviour, so take advantage of the opportunity to improve your cash flow, reduce paper and (most importantly) get ahead of your competition.
4. Focus on adding value. From the first interaction a prospect has with your company, be it your website, meeting someone at a trade show, or even if they are to stop by, and the entire experience must engulf them in value. In the highly transactional world that we live in, adding value is a simple way to get your prospects thinking, "if I get this much value and haven't made an investment yet, what will I get when I do?"
Whether the economy remains at its current level or slows isn't the question you need to consider. Instead, consider whether your sales strategies are sufficient to catch and retain the attention of today's young buyers. When you do this, you'll position your company to withstand whatever the future might hold.
_____________
Shawn Casemore is keynote speaker, consultant, and author of three books, including his latest book, The Unstoppable Sales Machine. To learn more about Shawn and his work, visit www.shawncasemore.com.