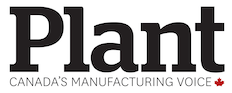 The numbers "4" and "0" figure prominently in Festo Canada's world this year. The German automation technology company is celebrating 40 years in Canada and helping manufacturers adapt to Industry 4.0, the fourth industrial revolution that will be driven by smart technologies.
Festo Canada, with operations in Mississauga, Ont., St. Laurent, Que. and Quebec City, made the case during a March 4 anniversary press conference at the Ontario Science Centre in Toronto.
"Over the past 40 years, Festo has become a substantial part of the Canadian industrial landscape," said Thomas Lichtenberger, president and CEO of Festo Canada. And management board chairman Eberhard Veit stressed the importance of Canada as a "stable and reliable" partner in a turbulent world, and as part of NAFTA, the world's biggest market where manufacturing is experiencing a renaissance.
Viet emphasized production of the future will involve a high level of networking and decentralization; autonomous, self-controlling and knowledge-based production systems; and the fusion of modern information technologies and classic production processes.
Festo is already rolling with Industry 4.0 and the networking of components for the continuous exchange of data, evaluating of sensor signals and independent decision-making and control. It's CPX automation platform covers IT services such as web servers, integrated PLC for high-speed local control, safety modules, motion control, high-speed counting, proportional regulator control, pressure and temperature sensing, and pneumatic valve control. CPX also provides diagnostic capabilities that help to reduce downtime.
Meanwhile, researchers are looking to the future with learning-from-nature automation technology.
Demonstrations of their innovative adaptations ran from March 1-7 during Engineering Week at the Ontario Science Centre and featured a flying jellyfish, gull, dragonfly and penguin from its Bionic Learning Network, all engineered by Festo teams working with partners, universities and institutes, and inventors.
The idea is to transfer biological principles that have evolved over millions of years to industrial automation that will solve technology issues for future production processes, and of course, tie in with Industry 4.0.
Andrea Ziomek, who handles Festo's corporate communications for the Americas, provided an example during her presentation at the press conference. "Engineers identify a technological problem like energy free handling," she said. "Together with biologists, they research for biological role models like the Gecko."
(FYI, the Gecko's toes have special adaptations that allow them to adhere to most surfaces, including vertical glass, without liquid or surface tension.)
Her presentation highlighted how Festo's bionic learning team has adapted nature's ability to use energy efficiently, its use of lightweight design and functional integration, and how it incorporates communication and learning.
Take the SmartBird, a herring gull-like flight model that also made an appearance two years ago at the Canadian Manufacturing and Technology Show.
It deciphers the flight of birds, starting, flying and landing autonomously. But Ziomek noted in her presentation that it also demonstrates that reducing mass directly decreases energy consumption; hence, lightweight design in automation applications reduces materials and energy consumption.
The AirJelly, a remote radio-controlled jellyfish with a central electric drive unit and intelligent adaptive mechanism, demonstrated new opportunities in propulsion systems as it floated across the Ontario Science Centre stage applying peristaltic forward motion.
The dragonfly, or BionicOpter, demonstrated functional integration. In nature, it combines the flight characteristics of an airplane, helicopter and glider thanks to its ability to move each wing separately. These capabilities point to new approaches in automation such as more functions integrated into the smallest of spaces, smarter, more flexible components and a high level of complexity controlled by intuitive controller interfaces.
The giant floating AirPenguin, a helium-filled balloon equipped with navigation and communications technology, explores its airspace either freely or according to fixed rules. That's quite a change for marine birds that do their "flying" in the water, but for the purposes of innovation, the Festo bird's sea of airspace is monitored by invisible, ultrasound transmitting stations. A microcontroller gives the bird free will to explore the space. Add a few AirPenguins and Xbee radio modules (based on ZigBee), and the large amounts of data are shared between them. They recognize each other based on their distances to the transmission stations, and fly in sync or as a group without colliding. That translates into decentralized, autonomous, self-controlling and self-organizing systems that will organize when to do which process.
All of this 4.0 business doesn't mean people will be out of work in the plants of tomorrow. Ziomek said people will have to monitor the apps and human-machine interfaces, intervening when necessary.
And presumably people will be needed to create what comes next, whatever Industry 5.0 may be.
This article appears in the May/June 2015 issue of PLANT.