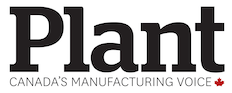 If you own or participate within a process you need a "centre of truth," a location where you can conduct research to see if a current disturbance to flow has previously been experienced and the corrective action taken.
Documentation is a critical part of any process whether it's the history behind your automobile, your stay history with a hotel chain or decisions made with a lawyer while writing your will.
But there's a danger the centre of truth ends up as tribal knowledge that only resides with your R&D engineer. The consequence? New technology falters and creates ongoing grief for the linear process experts attempting to perfect the technology using a lottery mentality.
A manufacturer that became successful despite lacking formal operational methodologies demonstrates the importance of a repository of truth.
During the course of several months, lean methodologies were implemented but one key KPI was slow to show improvement.
Daily management report-outs where employees and management could reflect on previous 24-hour disturbances to flow and mitigate upcoming concerns improved employee engagement.
Next, disturbances to flow were highlighted to prevent them from becoming "micro-stoppages" that would be ignored or just generally accepted. Hourly run boards were introduced – hand-written, not electronic – to increase employee emotional attachment.
To improve process up-time, total productive management was introduced that incorporated operator self checks for early detection of potential problems, and that expanded the reach to include other process-related attributes.
Of course, an erratic production schedule was impacting KPIs. Two methodologies were introduced: single-minute exchange of dies (SMED) so set-ups would be completed within minutes and no longer a concern in relation to schedule changes; and a combined raw material and finished goods kanban with an inherent hyjunkia box (visual scheduling tool) to allow for level loading and optimum schedule loading.
This was overlaid on the existing ERP system for data collection and mining.
KPIs continued to show much opportunity to improve quality within process. Focus was directed on material yield, and the results were positive as yield numbers were consistently north of 95% as scrap and defects could be recycled back into the raw material stream.
Morning market was launched where quality and process defects would be displayed for corrective action, in essence, make up quality concerns large, ugly and begging for corrective action. But asking for action without a methodology becomes a wish.
Moving the needle
The result was to launch aggressive A3 training and problem solving. Training had encompassed a formal problem-solving suite of tools since traditional A3 methodology is just a reporting mechanism. The needle moved slightly.
But the quality KPI failed to improve significantly. The resulting analysis showed the primary quality culprit was a recently introduced product that bypassed the formal route of new product/process introduction, so no centre of truth existed.
Full stop! Lean methodologies could not deliver their full potential until a centre of truth could be established.
The new product was put through an accelerated but reflective new product introduction flow covering:
• Capturing the voice of the customer
• SIPOC (supplier, input, process, output, customer) process improvement
• Detailed process map
• Cause and effect matrix
• FMEA (failure modes and effects analysis) evaluation
• Control plan
If you have successfully implemented daily lean methodologies to identify and resolve issues and advance opportunities, but you're not getting the best result, back up and re-build your foundation. And always use your problem follow sheet as you create your centre of truth.
Richard Kunst is president and CEO of Cambridge, Ont.-based Kunst Solutions Corp., which helps companies become more agile, develop evolutionary management and implement lean solutions. Visit www.kunstsolutions.com. E-mail rkunst@kunstartofsolutions.com.
This article appeared in the March-April 2020 print edition of PLANT Magazine.