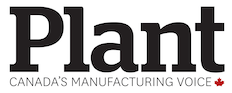 CAPiTA Super Corp. is breaking ground on its very own "Mothership."
The Seattle, Wash.-based snowboard manufacturer is building a massive, CO2 emission-free, 53,000 square-foot plant powered by hydro and solar energy.
The Mothership, to be built on 2.8 hectares of land in Feistritz a.d. Gail, Austria, will house all tooling, milling, printing, pressing, grinding, finishing, packaging and logistics operations.
Its advanced research lab will have a groomed, 1.2 kilometre on-site testing slope, but more rigorous testing will be done nearby on Nassfeld resort's 30 lifts, two snowboard parks and slopes measuring 4,600 vertical feet.
A hydropower station built in cooperation with the local community will power the plant. Inside, its new production technology runs at a lower temperature, requiring less energy while specialized water pumps regulate climate control.
"Moving forward, our goal is to make the best snowboards in the world, utilizing socially responsible manufacturing for a dynamic and demanding marketplace," says CAPiTA president Blue Montgomery, who started the Seattle company in 2000 when he was just 26.
The company promotes sustainable initiatives, such as the development and use of reforestation-certified wood cores and material recycling. Healthier production techniques will also be used, such as water-based inks, plant-based resin and solventless finishing.
All current employees will be retained when the new facility opens in the fall.
CAPiTA is recognized throughout the industry for progressive products, innovative athletes and its snowboard production in Austria.