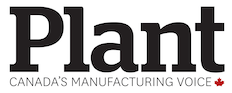 You can never have enough beer, but is it possible to have too much real estate to meet demand efficiently?
Brick Brewing Co. Ltd. is uncovering operating efficiencies and boosting productivity by shuttering one of its three brewing facilities, and moving production to another to reduce overhead costs.
The Canadian-owned, publicly traded brewer, one the few, is investing $9 million to expand its Kitchener, Ont. production facility in an effort to realize operational savings of $1 million annually, and it's doing so by funding a portion of the investment from proceeds of the sale of its original downtown Waterloo brewhouse.
"This investment will simplify our operation and enables a step-change in efficiency, productivity and cost reduction," says George Croft, president and CEO of the company that has 150 employees and market capitalization of $30 million.
Brick, perhaps best-known for its Laker beer line and for introducing the buck-a-beer phenomenon in the early 2000s, is in the process of transferring it's entire production and distribution operations. When the project is completed by the end of October 2015, the facility will be vertically integrated for its Laker and Waterloo beer brands, and its Seagrams cider and cooler lines.
Brick's three current production facilities in Waterloo, Kitchener and Formossa, Ont. present a familiar set of inefficiencies and cost disadvantages, one being transportation. The various beers brewed in Waterloo are trucked to Kitchener for bottling and distribution.
"For a brewery of our scale, having three facilities is incredibly uncompetitive in the marketplace," says Russell Tabata, Brick's chief operating officer. "This investment, which has been part of our strategic plan for years, enables us to consolidate all of our capacity into one facility."
Time for change
The Waterloo facility was established 30 years ago in a 145-year old former furniture factory. Today, the company produces 500,000 hectolitres of product annually, which translates in hoser terms to 6.1 million two-fours.
"Uptown Waterloo is changing – it's transformed into a more residential area. More people are living downtown, so having a factory smack in the middle of downtown creates some challenges. Those factors helped us justify the timing of the project."
Tabata says the decision to close the Waterloo facility was a tough one.
"The justification really comes from all the production efficiencies that you gain from having an integrated facility where you don't have to double and triple handle the product."
The $1 million in annual savings will come from direct operating costs, which includes reduced energy use thanks to a new, high-tech brewhouse imported from Krones Steinecker, a German manufacturer of packaging, bottling and brewing systems. It's up to 25% more energy efficient and wastes less raw product, such as malt and yeast. And a network of pipes will move the brew around so the company won't need trucks to transfer processed product.
Although Brick is adding 15,000 square-feet to the existing 100,000 square-foot Kitchener plant, Tabata says the company won't increase capacity.
For Brick, it's not about having the biggest operation, it's about streamlining operating processes to remain competitive in the hostile booze market. And for customers, that will keep Brick's craft-quality beer flowing.
This article appears in the October 2014 issue of PLANT.