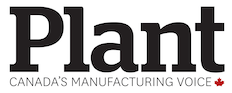 Is your manufacturing business ready for digital transformation? Are you forging ahead, or falling behind? Now is the time to consider how you can better prepare for Industry 4.0 and take that all-important step of digitalizing your plant.
Manufacturing insights firm IDC believes by 2020, 60% of all enterprises will have fully articulated an organization-wide digital platform strategy and implemented it. It predicts by then, 50% of the Global 2000 (world's largest public companies) will see much of their businesses depend on creating digitally enhanced products, services and experiences.
IDC sees digital transformation at a macroeconomic scale as signalling a new, digital economy, and estimates its value at $20 trillion, or more than 20% of global GDP.
As the boundaries between digital and physical continue to blur and new technologies disrupt the status quo, many manufacturers are preparing to digitalize their operations to get ahead of the competition and harness the potential available in a globalized, volatile and evolving marketplace. The challenge lies in identifying the innovations that will provide the most benefit, then successfully manage the integration into current operations.
Implementing Internet of Things (IoT) technologies opens a world of infinite possibilities. Not only will they facilitate more streamlined and automated business processes that reduce the need for human intervention, it will also improve service delivery, and enhance the customer experience. Manufacturers will be able to manage warehouse inventory in real-time using IoT sensors to monitor and track incoming and outgoing items.
Imagine arriving at your customer's store to change light bulbs just before they go out or to re-gas the fridges before they stop keeping perishables cool?
An IoT solution with data carefully managed and processed through an IoT-enabled enterprise resource planning (ERP) system has benefited Insulated Structures. The company sells refrigerators to major supermarkets and bases its service level agreements (SLA) with retailers on uptime. A refrigerator that's not working can mean a loss in product and sales. Even if only the light is off, consumers may avoid purchasing products from that unit. Initially Insulated Structures was not meeting its
SLAs because it could only take action after the supermarket called to report a problem.
Collecting data
Using the ERP's IoT infrastructure, devices were put into the refrigerators, which started collecting data stored in the cloud. Every evening, using the data connectors, the data was summarized from the cloud to – in this case – the SYSPRO database.
This IoT infrastructure allowed Insulated Structures to detect whether: a specific refrigerator reached a certain threshold, the temperature was going down or up, or the humidity was dropping.
When the IoT device detects a particular threshold, a workflow connector is used to begin a process that sends a technician to the affected store. The workflow creates a job and sends a push notification to the technician's mobile application.
Technicians are then dispatched to the supermarket to repair the refrigerators before they go down. Insulated Structures is now meeting its SLAs and has turned this predictive ability into a competitive advantage. Ensuring their fridges work protects customers' bottom lines. But the company is no longer just in the refrigerator business. It's now in the business of enabling retailer profitability!
By harnessing the power of the data, Insulated Structures is learning the life spans of light bulbs and filters, and compressor details to predict when any of the refrigerator parts might break down, then fix them before they do.
Imagine all the opportunities available to manufacturers by incorporating data pulled from auto identification tags tied to GPS-enabled connections that continuously update location and movement. This also allows automatic delivery of business intelligence and alerts directly to relevant operators and service agents.
By embracing new, exponential technologies such as IoT and implementing a future-fit ERP solution that allows for their incorporation, manufacturers make the digitalization process easier while opening the door to greater efficiencies and profitable growth. Further enabling these tools with the power of machine learning, predictive analysis and anomaly detection opens up whole new revenue streams.
New technologies are disrupting the status quo with profound implications for the way manufacturers will do business. In today's competitive landscape, the question shouldn't be: are you ready for digital transformation, but why aren't you ready?
Dale Kehler, based in Mississauga, Ont., is senior vice-president of SYSPRO Canada's product services. SYSPRO is a provider of ERP software and services. Visit syspro.com.
This article was featured in the January-February 2019 issue of PLANT Magazine.