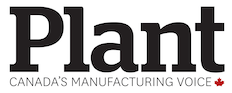 Virtually every industrial facility relies on electric power systems to drive production. This includes redundancy and emergency equipment, the proper maintenance of which is often neglected, sometimes to the point where worker safety is compromised. Proper operation of electric power transmission and distribution infrastructure is critical to safety and reliability in any production and processing facility. Failure in these systems can create unsafe conditions and cause extensive downtime.
"Just because some plant equipment is not giving you trouble does not necessarily mean it is working safely," says Kerry Heid, president and CEO of Shermco Industries Canada Inc.
Heid warns against complacency about properly maintaining electrical warning and emergency devices. With decades of experience in the electrical business, he should know. He's the founder of Magna Electric Corp. in Saskatoon, an electrical projects group providing engineering consulting, electrical testing, and solutions for electric power distribution systems. Magna Electric is part of Shermco Industries, which has service centres in Edmonton, Calgary, Regina and Winnipeg.
Heid is also a past president of NETA, the InterNational Electrical Testing Association, and the chair of Electrical Maintenance Standards of the Canadian Standards Association (CSA).
The CSA recently released Z 463, "Guidelines on maintenance of electrical systems," a new standard that covers requirements for electrical maintenance programs. Heid provided an overview and explored strategies that ensure dependability of electrical power distribution systems at the MainTrain conference in Vancouver, convened by the Plant Engineering and Maintenance Association of Canada (PEMAC).
Heid, who was the technical committee chair for CSA's Z 463 standard, said many plants don't manage their electrical maintenance program as well as they should to guarantee workplace safety. They do a few things well but lack an extensive reliability program for their electrical power system assets. He noted the problem with electrical equipment performance is not realizing the equipment has failed until it's needed to respond to a system disturbance.
Many times electrical equipment fails without notice, particularly static devices that need to operate when called upon. A good example of this is a power circuit breaker. Circuit breakers will sit idle for months or years, causing mechanical parts to seize up. The lack of exercise or lubrication will render them inoperable. They're called upon to isolate the fault current that flows during a system disturbance, protecting downstream equipment and personnel. When these types of devices do not operate as intended, they can cause major equipment damage that could impact personnel safety.
Amazingly, Canada didn't have a national standard for maintenance of electrical equipment and systems until 2013. Much effort is now put into engineering standards, manufacturing processes, installation codes and safe work practices.
Failure data
In 2008, NETA polled its vast North American membership to gather protective device maintenance testing statistics from field level experts. Many types of facilities and manufacturers with various vintages of equipment were polled. The national survey of approximately 340,000 protective devices yielded astonishing results. About 23% of the circuit breakers had an issue affecting operation. This data closely correlates with failure data presented in IEEE Std. 493-2007. About one in five of the devices in the field will not operate as indicated on arc flash studies.
Here's another alarming statistic: on average, 10.5% of the devices did not function at all when tested. If a fault were to occur, a no-trip condition would severely impact personnel safety working near the equipment.
If electrical protective devices don't function as designed, the arc flash study is not valid, Heid says. This results in workers having a false sense of security. An electrical worker reading a label indicating a minimal incident energy level assumes the protective devices are functioning. The worker will dress according to the label and the level of protection indicated in the safety standards. However, that worker could be drastically burned or killed if the upstream protective devices don't function as intended.
Any facility with a simple radial feed system will be totally dependent on the incoming switch, transformer, cable systems and main distribution switchgear. A failure on any of these devices will leave the facility completely in the dark.
Considering the critical nature of the equipment, massive downtime will result during failures. The ability of protective devices to clear electrical fault conditions requires them to be maintained properly and tested according to the conditions and environment they work within.
Key elements
The new CSA Z 463 standard provides a range of considerations for an effective electrical maintenance program. It helps management and frontline workers determine the key elements and how to apply them to electrical systems. Different types of maintenance strategies are explained. The current "online" and "offline" testing procedures are discussed to show how they are used as part of an overall program.
Other associations have hopped on the bandwagon. NETA has developed a comprehensive ANSI standard for maintenance testing specifications. It contains 250 pages of test procedures, test values and test results for every piece of apparatus in the electrical power system.
NETA has also developed the standard for qualifications of testing technicians. The document lays out the experience, training and safety requirements to certify electrical test technicians that perform routine acceptance and maintenance testing on power distribution equipment. And the Institute of Electrical and Electronic Engineers Inc. (IEEE) has many documents that reference electrical maintenance criticality, such as IEEE Standard 493-2007 and Standard 902-1998.
The take-away here is that electrical devices must be properly maintained. Arc flash studies, incident energy calculations, and proper personal protection assessment become invalidated with improper operation of protective devices.
CSA's Z 463 standard establishes a comprehensive and properly executed electrical maintenance program. Best practices are keeping equipment clean and systems dry, ensuring connections are tight, and moving parts are properly lubricated, and safety of personnel must be the guiding factor.
Steve Gahbauer is an engineer, a Toronto-based business writer and a regular contributing editor.