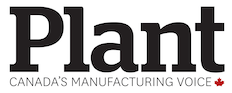 Manufacturing is the single most important and largest economic sector in Canada, creating close to three of every $10 of national wealth. Yet, it's stagnating at an alarming rate compared to global competitors.
Over the past year, Canadian Manufacturers & Exporters (CME) partnered with the Canadian Manufacturing Coalition and key stakeholders to investigate the challenges companies will face over the next 15 years by consulting with more than 1,250 executives. Based on that feedback, they developed an ambitious plan to invigorate growth and compete better globally. They plan to do it by doubling Canada's manufacturing output and value-added exports by 2030.
If the plan is successful, it would bring the Canadian economy $1.2 trillion in total manufacturing output and $696 billion in exports of manufactured goods by 2030.
Is this pie in the sky thinking or is it actually achievable?
"It's ambitious, without a doubt. It's aggressive, but doable," says Mathew Wilson, CME's senior vice-president.
The CME introduced the findings in a report, Industrie 2030: Manufacturing Growth, Innovation and Prosperity for Canada, at an October summit in Ottawa, where it was "very well received."
How can Canadian manufacturers improve growth?
"Canada's manufacturing sector has been growing since 2008 at 4.5%," Wilson says. "So we looked at that and realized if we had a growth rate of 4.7% we could double manufacturing output by 2030."
The 2030 report shows manufacturing in Canada (as of 2015) employs 1.7 million – a constant figure since 2008. It pays a total of $118 billion in wages – the highest of any sector in the economy. It encompasses 90,000 companies of all sizes in all regions of the country. Annual sales of $610 billion represent 10.5% of Canada's GDP. Exports of manufactured goods contributed $348 billion to Canada's trade balance.
Including indirect and spin-off impacts manufacturing accounts for nearly one-third of the economy, including 4.25 million employees and more than $530 billion in GDP, the report adds. This is all good stuff.
Canadian manufacturers are also increasing domestic product sales; experiencing stronger growth in exports to the US, thanks to a more favourable Canadian dollar; and improving customer service by adapting to more demanding clients and offering differentiated products.
Even so, much has changed since 2004 when CME last looked at the state of Canada's manufacturing sector. There are new developments in digital manufacturing that "quite frankly, weren't even available 10 or 12 years ago," Wilson says.
New markets are opening all the time with trade deals that offer both new opportunities, but also increased competition, he adds.
When CME looked at long-term trends compared to other countries, there were "a couple of really important facts that stood out," Wilson says. "Number one: productivity levels are low – one third of that of the US. It costs us more to produce a unit of goods."
Manufacturers are concerned about the creeping rise in the costs of doing business and are looking to the federal government to help them through transparent and predictable tax legislation and regulatory policy, the 2030 report recommends.
It's not too surprising that one of the primary challenges facing Canadian manufacturers continues to be labour and skills shortages. Two out of five companies face immediate labour shortages. Sixty per cent of companies veyed said they anticipate labour pool scarcity in the next five years, spanning general labourers to skilled tradespeople to senior management.
Skills shortages are constraining business growth and innovation. They are causing investment opportunities to pass Canada by and, in some cases, forcing manufacturers to shut down local operations and move production overseas, the report notes.
CME is calling for improved engagement among youth to grow the domestic skilled labour pool. It also wants expedited visas for foreign trained skilled workers, among other things.
"We are not investing enough," Wilson adds. "Since 2002 our investment in new machinery has dropped 65% compared to the US. It's the worst in the G7 now."
He says Canadian manufacturers must make broader investments in new machinery, new processes and new products to spur innovation and commercialization. CME is calling on government to modernize the SR&ED program; reward commercialization and production of products through a patent box system; expand funding for postsecondary partnership with industry in R&D and commercialization; and leverage government procurement to foster R&D and new product development.
Close to half of the respondents feel the federal government is not supporting efforts to invest and grow. The report calls for tax credits, enhanced depreciation and other incentives that offset investment risks. Manufacturers also want more opportunities to examine and test advanced manufacturing technologies – in a manufacturing hub, for example – to ensure investments will pay off.
Access to markets
Free trade agreements, like the Canadian European Trade Agreement (CETA) and Trans-Pacific Partnership (TPP) are "critical" to manufacturers and exporters in Canada, Wilson says.
"We rely on exports to make profits. We need access to those markets. Canada's overall market of 35 million people certainly isn't big. CETA is critical to our members and we support it," Wilson says. "Tariffs are not our only concern. Regulatory measures often are a way to keep finished products out of markets."
CME is calling on the government to negotiate free and fair trade agreements with reciprocal access for manufactured goods and strong trade enforcement mechanisms.
The report reveals Canadian manufacturers need better access to information about the trade assistance programs available to them. Improvements to existing trade-related transportation infrastructure and funding to support travel for overseas business development also would be beneficial.
"We are shrinking in terms of our global output. In all of these areas we are declining compared to our global competitors," says Wilson.
"When we started to analyze manufacturing as an economic sector, we seemed to be doing well. The sector is critically important to the national economy. But," he pauses, "on almost every level we are falling behind. We are not on the right track in terms of where we need to be in a global environment."
Wilson anticipates a number of initiatives will be announced in the fall federal economic update based on the recommendations in Industrie 2030 and meetings with Navdeep Bains, the minister of Innovation, Science and Economic Development. The "something" could be expedited visas for skilled workers or infrastructure spending to help exporters.
"Because the recommendations put forward in Industrie 2030 come from consultation with industry, we believe this is a good plan for the federal government to look at seriously to develop initiatives that will propel growth," Wilson says.
Over the next two or three months, CME will continue to meet with legislators to work out an action plan.
"We didn't just write this report to sit on the shelf," Wilson says. "We have to hold the government's feet to the fire."
There's two alternatives, he adds: an action plan to implement change by doubling manufacturing output and potentially contributing $1.2 trillion to the economy, or falling further behind global competitors.
"That would eliminate one-third of the economy," Wilson says. "And no one wants that."
Kim Laudrum is a Toronto-based business writer.