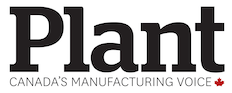 WASHINGTON — US productivity grew at an annual rate of 2.9% in the second quarter, the fastest pace in more than three years, while labour costs actually fell.
The Labor Department said the April-June increase in productivity followed a much weaker 0.3% rate of gain in the first quarter. It was the strongest advance since a 3.1 per cent gain in the first quarter of 2015. Labor costs actually fell at a 0.9% rate in the second quarter, the weakest showing in nearly four years.
Productivity, a key factor determining how fast the economy can grow and how much living standards can increase, has been anemic throughout this expansion. The strong second quarter gain is expected to be a temporary blip rather than a lasting improvement.