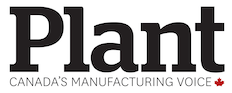 TORONTO — Small business confidence rose 2.5 points to 56.1 in January, but remained below fall 2018 levels, according to the Canadian Federation of Independent Business (CFIB)'s Business Barometer.
A reading over 50 indicates confidence, but January's results are five points below levels taken in the fall.
Of the industries monitored, manufacturing was down 1.5 points from a 58 in December.
"We're seeing an uptick in confidence levels, but they are still well below what you would expect to see in a healthy, growing economy," said Ted Mallett, CFIB's vice president and chief economist. "The continued slump in business confidence is reflected in lower wage and price expectations. Businesses' unfilled orders and accounts receivable are also taking a hit, falling to 2016 conditions."
Staffing intentions are mixed, with 18% of businesses planning to add full-time employees in the next three months, and 15% planning to cut back on numbers. Overall, 41%  of owners say their business is in good shape, while 14%  say it is in bad shape.
An index level between 65 and 70 normally indicates that the economy is growing at its potential.
Alberta confidence was lowest at 37.5 after losing 7.6 index points. Newfoundland & Labrador had the second-weakest confidence level at 47.9. PEI and Quebec remained the most optimistic at 63.5, with Nova Scotia following at 63.1 after a major increase of 6.1 points. New Brunswick (61.3) and Ontario (60.4) posted confidence levels above the national average, while BC (57.3), Manitoba (56.3) and Saskatchewan (55.2) were more closely aligned to the average.
Natural resources lost 6.5 index points making it the least confident sector at 45.5, followed by agriculture (50.5) and hospitality (51.7). Personal services was the most optimistic sector at 63.4, followed by professional services, which rose 5.2 points to 61.6.