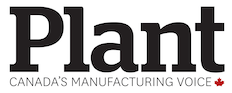 OTTAWA — Mexico won't sign the new North American free trade agreement unless the US removes steel and aluminum tariffs on its two continental neighbours, says a senior Mexican official.
Juan Carlos Baker, Mexico's deputy commerce minister, said lawyers and translators are finalizing the text of the United States-Mexico-Canada Agreement and the hope is all three countries can sign the document on Nov. 29 or Nov. 30.
But Mexico won't ink the agreement unless the US removes its 25% tariff on steel and 10% levy on aluminum, Baker said in Ottawa.
"We believe we need to solve that issue before the signing takes place," he said.
Echoing what Canadian officials have said recently, Baker said Mexico won't accept any American proposal to agree to a quota system on metals as a way for the US to remove the duties.
"It won't solve the issue. We need to get these tariffs lifted. That's objective No. 1. How do we get to that point?" said Baker, who was in Ottawa this week for a meeting hosted by Canada on reforming the World Trade Organization.
"This distortion should not exist in North America."
The trilateral trade agreement was struck before a deadline imposed by the US Congress. The aim was to get the deal fast-tracked and voted on by Dec. 1, before Mexican president-elect Andres Manuel Lopez Obrador's incoming government takes power.
Prime Minister Justin Trudeau discussed the tariffs during a telephone call Lopez Obrador.
The Prime Minister's Office said in a statement that the pair talked about how the USMCA "removes uncertainty and supports stronger investment and exports" as well as about the tariffs imposed by US President Donald Trump in June on national security grounds.
Canada and Mexico responded to the tariffs by imposing their own retaliatory levies on U.S. imports.
Baker was also critical of Canada's 25% surtax on some foreign steel products – a bid to head off dumping. It took effect on Oct. 25, and Baker said the measure has unfairly hit Mexican products.
The move is widely viewed as an attempt to appease the Trump administration by shutting down Canada as a transit point for cheap steel from China into the US market.
"We understand what Canada is intending to do. We are disappointed we were not excluded from this measure," said Baker.
Kelly Craft, the US ambassador to Canada, said at a business summit Oct. 26 in southwestern Ontario that Trump is reviewing the tariffs.
"That is not something that is against Canada, it's just something that's protecting North America from other countries that will be passing raw materials through, and also to protect our steel industry at home," she said.
David MacNaughton, Canada's ambassador to the US, told the same Ontario Chamber of Commerce event that he hopes the US tariffs will be lifted shortly, now that the new trade agreement is settled.
"I'm hoping that the steel and aluminum tariffs come off soon. Clearly during the negotiations the president made a point on several occasions, as did members of Congress, that the (tariff) action was not so much suggesting Canada was a national security threat, but to exercise leverage."
Earlier this week, a delegation of Mexico's cabinet-in-waiting was in Ottawa. Mexico's future foreign minister, Marcelo Ebrard, met with Foreign Affairs Minister Chrystia Freeland.
Ebrard suggested the tariffs could be lifted once the new North American trade deal is signed. But both Ebrard and Freeland were noncommittal on the subject of how soon that might happen.
Baker didn't rule out the possibility that the G20 leaders' summit, set to begin on Nov. 30 in Buenos Aires, could serve as the venue for signing the USMCA. All three countries are members of the G20. But he said there are no formal meetings planned to deal specifically with the tariffs.
Baker also addressed a controversial section of the USMCA that allows any of the countries to withdraw from the deal on six-month's notice if one of the partners starts free trade negotiations with a non-market economy – widely assumed to be China – that they object to.
Like Canada, he said the clause is no impediment to Mexico negotiating with China.
And he confirmed the widely-held view of where the unusual provision came from.
"Neither Mexico nor Canada asked for it."
— Files from Ian Bickis.