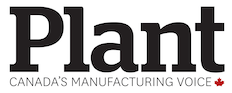 OTTAWA — Statistics Canada says the Canadian economy grew by 0.5% in May amid solid growth in both domestic and export-oriented sectors.
The month-over-month increase of 0.5% compared to a rise of 0.1% in April.
The growth was widespread across 19 of 20 sectors studied and was stronger than expectations for a 0.1 per cent increase, according to Thomson Reuters Eikon.
The oil and gas sector led the way with a 2.5 per cent increase.
Consumer-based industries including retail and housing showed gains as well.
The retail trade sector rose two per cent, its largest monthly increase since October 2017.
Export-oriented sectors, including wholesale trade and manufacturing, also registered gains.