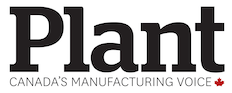 OTTAWA — Canadian manufacturing sales rose a better-than-expected 1.4% in March, as weakness in motor vehicle sales was more than offset by gains in the metals and aerospace industries, Statistics Canada reported.
Economists had expected an increase of 1.2%, according to Thomson Reuters Eikon. Sales rose to $57.1 billion in March. Excluding motor vehicles, parts and accessories, Canadian manufacturing sales were $49.1 billion, up 1.8% from February.
The report was "another pleasant surprise from the Canadian economy," said TD Bank senior economist Brian DePratto. He noted that much of the growth came from price appreciation, amid currency moves, but there was also a solid climb in volume terms. Overall Canadian manufacturing sales in volume terms were up 0.6 per cent.
"Outside of the resale housing market, and beneath some idiosyncratic shocks early in the year, the Canadian economy continues to perform well, he wrote.
"There are obviously some countervailing forces at play, but with solid US demand in the cards, the outlook for Canadian manufacturers remains healthy. What's more, with factories running near full-tilt despite solid investment through 2017, there is a clear incentive for firms to continue building out their capacity to meet demand."
The March manufacturing statistics signal that the March GDP report will be decent and show the sector had momentum going into the second quarter, Nathan Janzen, senior economist at RBC Economics wrote in a note.
"Although key reports on the retail and wholesale trade sectors are still to come, with data in hand we are tracking a 0.2% increase in monthly GDP in March. That would build on the 0.4% February gain that more than retraced a 0.1% dip in January," Janzen said.
The value of motor vehicle sales fell two per cent to $5.2 billion and motor vehicle parts crept up 0.4% to $2.8 billion, Statistics Canada reported.
Manufacturing sales in Ontario, which is home to Canada's auto assembly plants and the country's largest manufacturing sector, showed a third consecutive monthly increase, rising a modest 0.1% to $26.4 billion.
Aerospace products and parts were up 10.6% to $1.9 billion, primary metal sales rose 4.2% to $4.4 billion, and fabricated metal products rose 4.6% to $3.3 billion.
Quebec, which is home to Canada's second-largest provincial manufacturing industry after Ontario, booked a 2.9% gain to $13.8 billion on a seasonally adjusted basis.
British Columbia manufacturing sales increased four per cent to $4.6 billion in March, following four consecutive monthly declines, largely due to higher sales in the wood product industry.
In total, seven provinces showed gains while sales were down in Manitoba, Nova Scotia and PEI due to lower sales of durable goods.
On an industry basis, gains were recorded in food manufacturing (up 0.9% to $8.6 billion) and wood products (up 3.7% to nearly $3 billion).
Other declines were in petroleum and coal products (down 0.3% to just under $6 billion) and chemicals (down 0.9% to $4.3 billion)