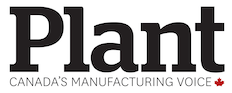 MONTREAL — Prime Minister Justin Trudeau vaunted his government's new legislation on pay equity at a conference of female business leaders in Montreal on Nov. 5, and was pressed about how Canada will respond to major corporate tax reform in the US.
The female business leaders in the ballroom of the Ritz-Carlton hotel gave Trudeau a standing ovation as he walked on stage for an interview, during the Most Powerful Women International Summit, hosted by Fortune magazine.
Playing to the crowd, he told his audience how he was certain many of them in their "impressive careers" had to fight for pay equity.
"Having your work undervalued, being underpaid, simply because you're a woman is unacceptable," Trudeau said. "Just last week, our government introduced historic federal pay-equity legislation."
The bill would apply to all federally regulated employers with 10 or more workers, including private-sector companies such as banks and railways.
In 2017, Canadian women earned 88.5 cents for every dollar a man earned, as measured in hourly wages for full-time workers, according to government figures.
"Making important change is difficult," the prime minister said, "it takes courage to do great things, I know that this room is up to the challenge."
After his short speech, he sat down on stage for an interview with author and magazine writer Nina Easton, who told him how some in Canada's business community were concerned about the country's competitiveness after the US cut corporate taxes.
Trudeau said Canada's current rates continue to be competitive, and added that corporations look at other criteria than taxes when deciding where to invest.
"We are very much conscious and aware of the need to remain competitive," the prime minister said.
Following the U.S. tax cuts, Trudeau and Finance Minister Bill Morneau have been under pressure to respond, in order to ensure companies in the country don't move south of the border.
Morneau intends to announce policies to bolster Canada's competitiveness in his Nov. 21 fall economic update.
Earlier in the day, Faisal Kazi, president and CEO of Siemens Canada, said the industrial conglomerate would invest more in Canada if the federal government lowered its corporate tax rate, after a meeting with Trudeau.
Kazi, alongside Siemens USA CEO Barbara Humpton, said in an interview with The Canadian Press that while his company would welcome lower taxes, Canada remains an attractive investment location due to its talent pool and the government's ongoing investments in innovation.
"Of course we can invest more if the tax structure was more attractive (in Canada)," Kazi said. "We would be doing even more."
Humpton said her company is interested by the government's $950-million "supercluster" program and its investments in artificial intelligence.
Innovation Minister Navdeep Bains announced last February five technology groups that would share up to $950 million in federal funding to bring together business, academic institutions and other non-profits to create clusters of innovation across the country.
Trudeau also met with Isabelle Marcoux, chair of the board of Transcontinental Inc., who said they talked about increasing the role of women in business and additional government help for print journalism.
A lot of progress has been made in government, Marcoux said, but "much more" needs to be done to increase the number of women on the boards of Canadian companies.
She said she is doing her part to build a pool of female executives who will become eligible for prominent roles in corporations.
"Canadian companies have a responsibility to build that pipeline," she said.
Marcoux said she also pressed Trudeau on the need for his government to spend more on helping local newspapers through difficult times.
Her company, which used to own many newspapers across the country, sold all but one and divested from all its magazines, she said.
"We are a printer, and we see that our clients – especially the local press – are suffering."
Ottawa promised $50 million over five years to help local journalism in its 2018 budget.
"I think it was not enough," Marcoux said. "And it's a little complicated to have access to those funds."