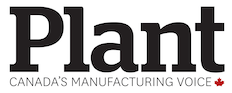 Plant reached out to General Motors Canada to get a statement about the strike action taken by the United Auto Workers (UAW) on Friday. Here is their statement:
"The UAW strike action against GM does not directly impact our Canadian operations at this time, which are covered under a separate agreement with Unifor,"  said Kaitlin Keefer, Senior Manager, Corporate Communications, GM Canada.
"GM Canada and Unifor are in contract negotiations to reach a new collective agreement for Oshawa Operations, St. Catharines Propulsion Plant, and Woodstock Parts Distribution Centre, whose current contract expires on September 18, at 11:59 p.m," said Keefer.