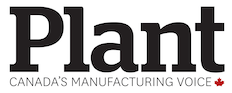 He might not have artists like Elton John and Demi Lovato yet, but Gideon Banahene wants to transform his love of music into a Canadian version of an "island records" dynasty.
The Prince Edward Island entrepreneur is tapping into the global vinyl record renaissance by putting a high-tech spin on the mastering and production of vinyl in long-play (LP) 12-inch, 10-inch and seven-inch formats while helping the rich talent pool of budding East Coast artists boost their music careers. His company, Kaneshii Vinyl Press – named after a market in Ghana – opened its doors in June 2017 in a Charlottetown industrial park and currently employs four.
"There's a vinyl renaissance taking place not just in Canada, but around the globe," says Banahene. "And that's creating a rapidly growing niche market for what we are doing."
Data from the International Federation of the Phonograph Industry backs up his claim.
In 2016, revenue from three of the four physical sales categories – CDs (-11.5%), singles (-6.3%) and videos (-4.1%) – fell, while vinyl surged an astounding 23.5% year-over-year to US$563.6 million with 37.5 million units sold, or approximately $15 per unit.
Total revenue is far lower than CDs ($3.82 billion), but just shy of videos ($613.3 million). However, revenue from vinyl is ahead of ad-supported audio streams like Spotify ($512 million) and video streaming services like YouTube, ($553 million).
An emigrant from Ghana, Banahene first came up with the idea of starting a vinyl pressing business while doing his Masters of Business Administration (MBA) at the University of Prince Edward Island. With the abundance of musical talent unique to the Maritimes, close-knit musical community and supportive provincial government, he felt he could make a solid business case for a vinyl press in the province that served Atlantic Canada and beyond.
After a wealth of market research, that's exactly what he and business partner, Ghislaine Cormier did.
"The amount and quality of the musical talent here just blew me away," he says. "It's really fantastic."
The duo received approximately $175,000 in funding from the Atlantic Canada Opportunities Agency (ACOA) in addition to start-up money from the PEI government. In March, Kaneshii also won a version of the Dragon's Den put on by RDÉE PEI – the province's francophone economic development council. It earned $10,000 in prize money for beating out two other semi-finalists.
Viryl technology
The money enabled the company to invest in a 3,000-square-foot bricks and mortar facility in a Charlottetown industrial park as well as purchase the needed vinyl-pressing equipment. Sourcing the best machinery in the industry had the duo looking at Europe, specifically German manufacturers before sourcing a leading-edge record press from Toronto's Viryl Technologies.
The 23-employee company located in Etobicoke has developed what many industry analysts have labelled the best next-generation in technology. Viryl's vinyl press is completely automated, reliable, runs on cloud-based software and can be controlled with an iOS app. The price tag is approximately US$195,000.
"For us, finding Canadian technology with customer service just an hour flight away was perfect," says Banahene. "It's a really top-quality machine."
It's also fast. It can produce up to 180 records per hour or approximately 1.5 million annually.
Kaneshii's vinyl press hasn't been running at full capacity yet, but sales growth has been steady and constant to the point where Banahene is looking at expanding to a larger facility, hiring an additional two employees and purchasing another machine. Word of mouth has been responsible for the company's early success.
"There's such close-knit musical community here (Atlantic Canada) and word travels fast," he says. "We're starting to get inquiries from record labels now, too, as well as some international interest."
So far, the company has received orders from the US, New Zealand, Australia and more recently, Finland.
Serving creative artists around the globe from an island known for red sand and potatoes isn't that difficult, according to Banahene.
"We live in a global economy and today we can serve anyone, anywhere in the world," he says. "The PEI government is extremely helpful."
Part of the reason for Kaneshii's success is the business mantra that the company is not just a service provider.
"We partner with all our clients, providing a complete worry-free, turn-key service," says Banahene. "We want to be part of their success."
That turn-key service includes complete digital remastering of the audio files if required, as well as assisting customers create final album artwork.
A budding independent musician who wants to produce an album can expect a six to eight-week turnaround once Kaneshii receives the audio files. The five-step process includes various quality assurance checks including sending a test pressing to the artist to ensure he/she is completely satisfied.
Kaneshii offers packages that start with as few as 100 records, available in a multitude of colours and sizes, but economies of scale really take effect at around 300 copies.
Banahene isn't worried the vinyl renaissance will fade like LPs did in the early 1990s with the introduction of the CD.
"Digital music is here to stay – people need their music on the go," he explains. "But the vinyl renaissance is not solely about the music, it's about the overall experience and a growing group of listeners who come home from a long day at work, pull out an album, hold the jacket in their hands and drop the needle on the record. And it's our job to enhance the overall experience for artists and listeners alike."
Jeff Brownlee is the publisher of PLANT and CanadianManufacturing.com. E-mail jbrownlee@annexbusinessmedia.com.
This article first appeared in the July-August 2018 print issue of PLANT Magazine.